Discussion Starter
·
#1
·
I should have guessed that the way the bike squirmed sideways when hitting a bump was a clue that the wheels were not aligned.
Well that is fixed now, until the next tire change.
I'm not so sure that using the marks is a good idea unless you can get perpendicular to the frame notches - huh, what... read on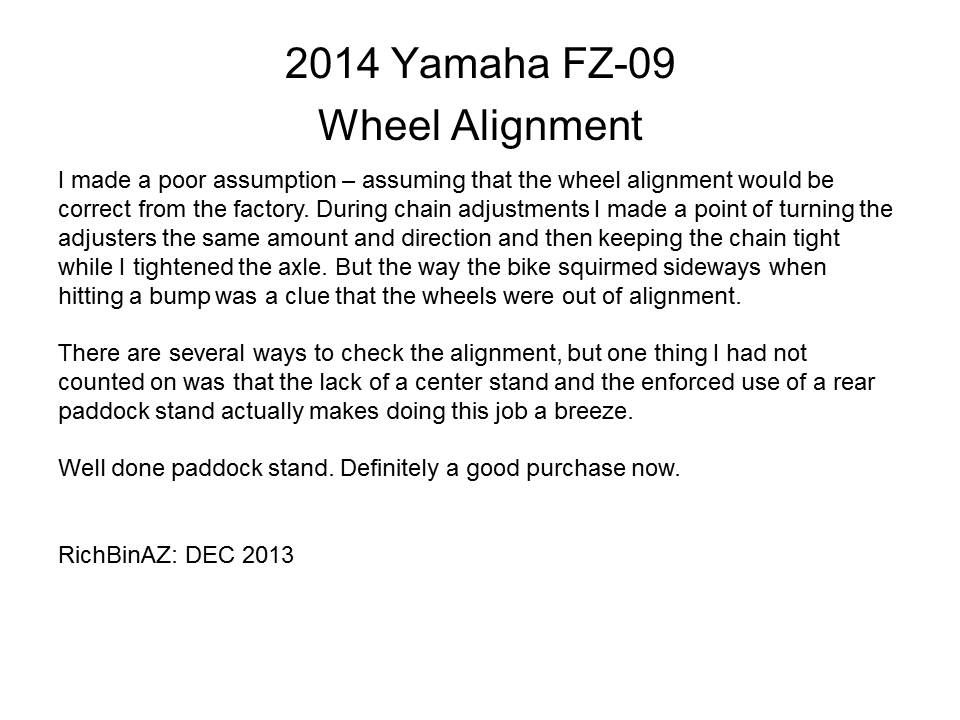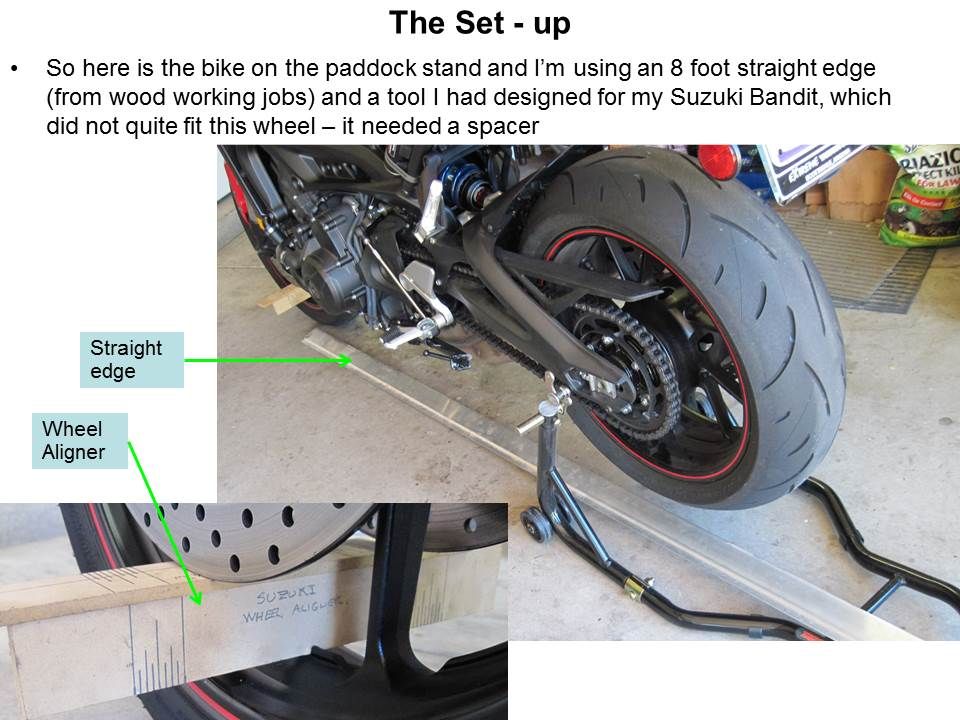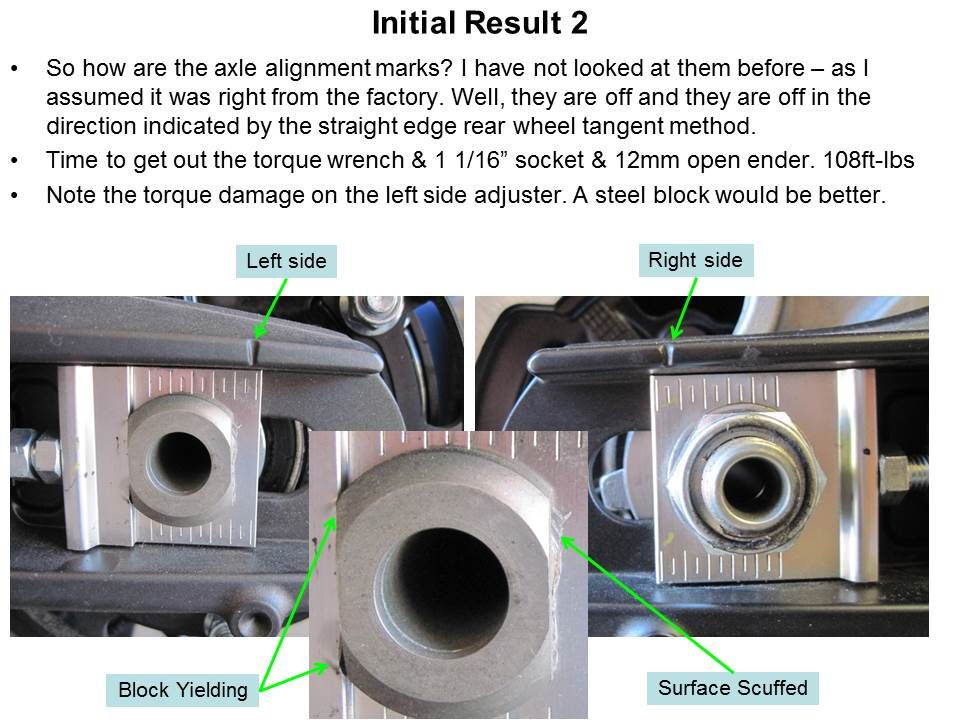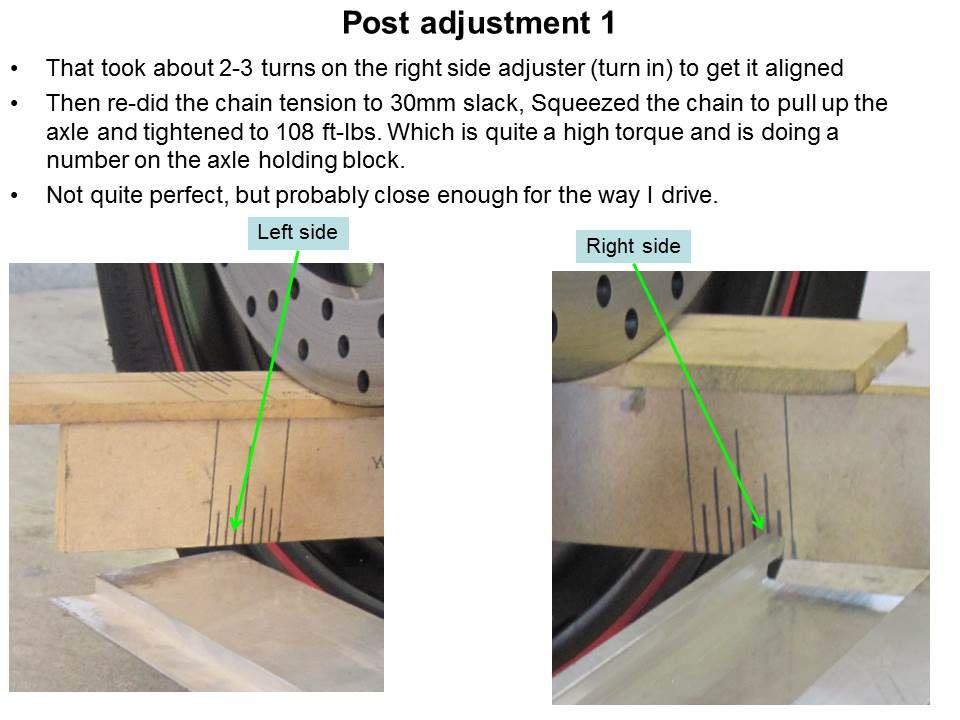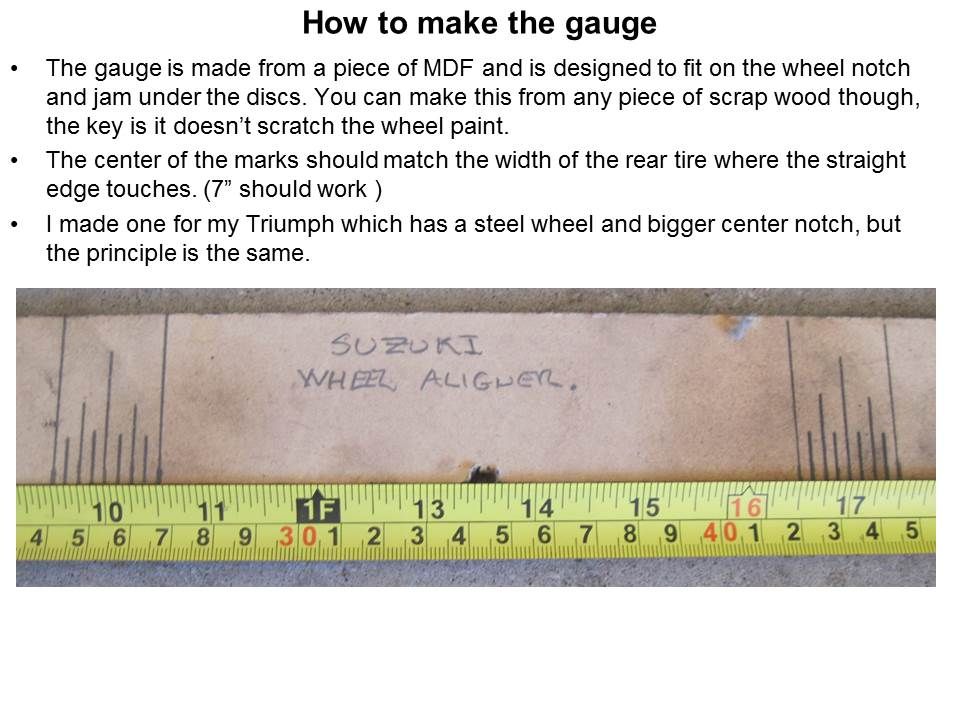 Oh and please do not ask me how to explain the "String method". I have heard people rave over it, tried it once, but I fail to see how it works
I have always liked the eclipsing tire method - but as I got older, my eyes can't focus over that distance anymore and glasses introduce errors, so the gauge helps with the eclipsing tire method. Specially as modern rear tires are so much wider than the fronts. Then the straight edge takes out the error factor of using your eyes.
Where did I get the straight edge??? I think it was Home Despot, but I'm not sure - could have been one of the other home supply stores it drove out of business.
Another weekend project for you