Discussion Starter
·
#1
·
Hey guys,
So I have seen a thread on here about doing reverse shift on the FZ. Well, I definitely want this, seeing as my race bike is reverse. Anyway, I went about it in a different way than other people have.
I looked at the bike and looked at the problem, which is the shifter rod hitting the rearset. Well, it looks to me like that is a REALLY beefy mount, so I decided to cut into it. Pictures below,
First, I undid the shifter and flipped it, then marked about where it crossed the rearset.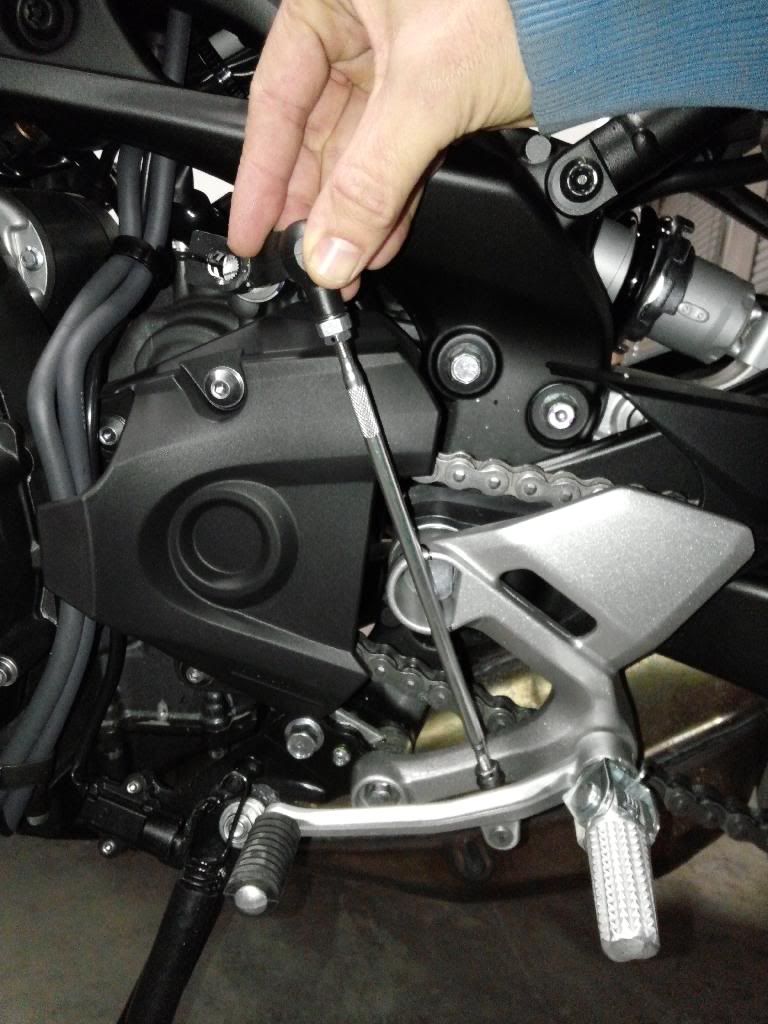 Then I looked from the top and marked how deep into the rearset I needed to go.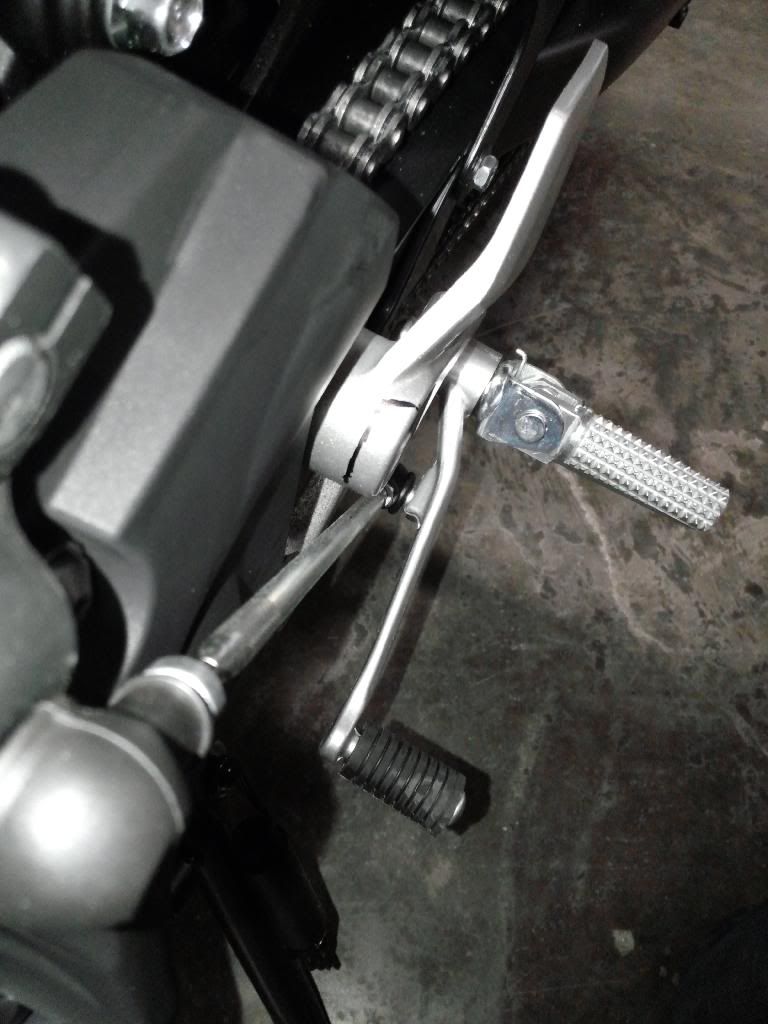 Then I put electrical tape around to use as a guide and to prevent and accidental scratches. (I also covers all lubed, sticky parts with papertowels)
Here is the ruff cut.
Here are 2 up close shots, I am holding the shifter down, so this is as close as it will get, about 2-3mm of clearance all around.
Final shot of finished work. I cleaned all the edges and took off all the rough bits. I used a hand file and cleaned everything, so it has the cleanest look possible, without going into a machine shop.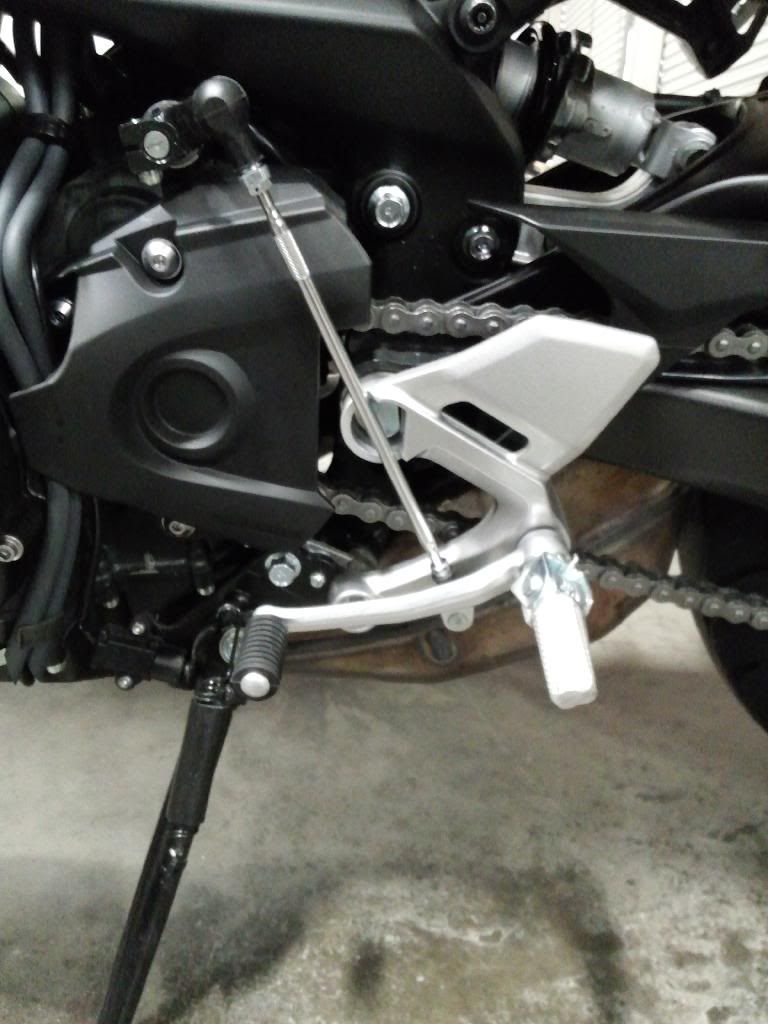 What do you guys think?