Discussion Starter
·
#1
·
Received a nice package today from UPS!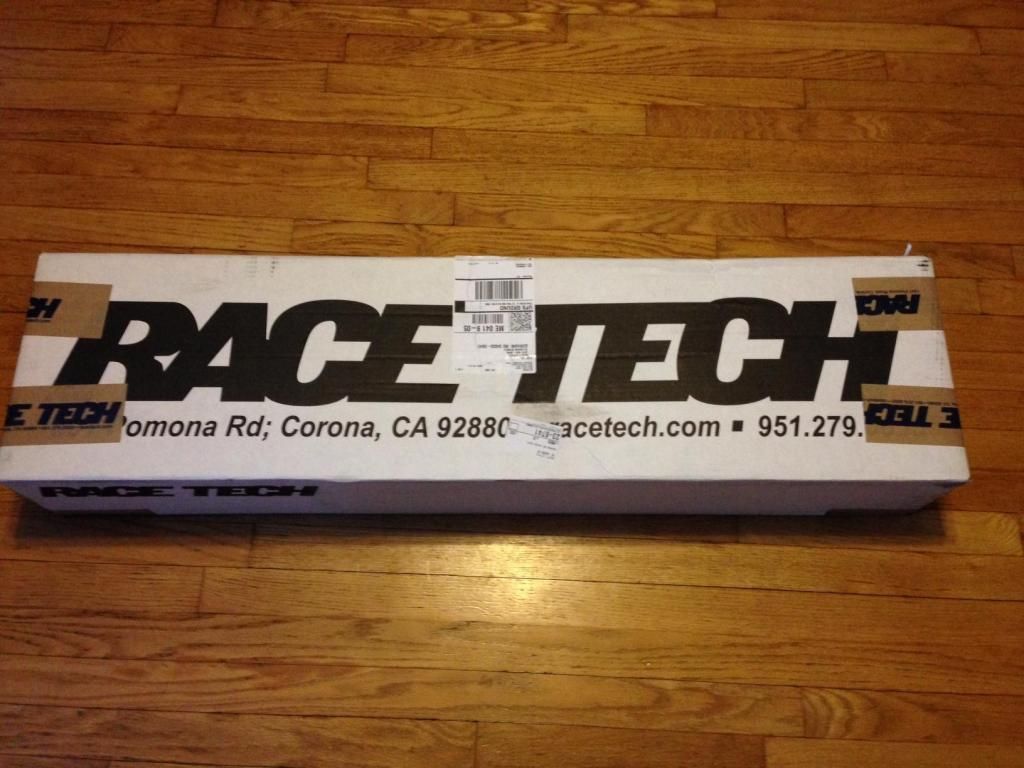 I don't have much to say just yet as it is well below freezing and I won't be able to give a ride report for another month or so but, I have used Racetech in the past and can vouch for their quality and service. I sent them my forks mid December so that they could do a bit of R&D to come up with springs and valving options for stock fork upgrade. Below is a bit of information for those interested in talking with the guys and gals at Racetech (I have omitted prices as I believe it would be best to contact them directly).
Website:
Race Tech Suspension
Fork Springs:
Part Number: FRSP S3534095
Details: 34.7x340mm 0.95kg
Gold Valves:
Part Number: FMGV S2050C
Details:
Sport / Road Race
Fork Oil: 5WT
*Please Note: Spring and fork oil weight were selected based on my riding weight, style, passenger, etc...; and may not be suited for your own needs.
I will be sure to follow-up with more installation photos as I progress and I promise to have a full ride report as soon as the weather allows.
Now; for the surprise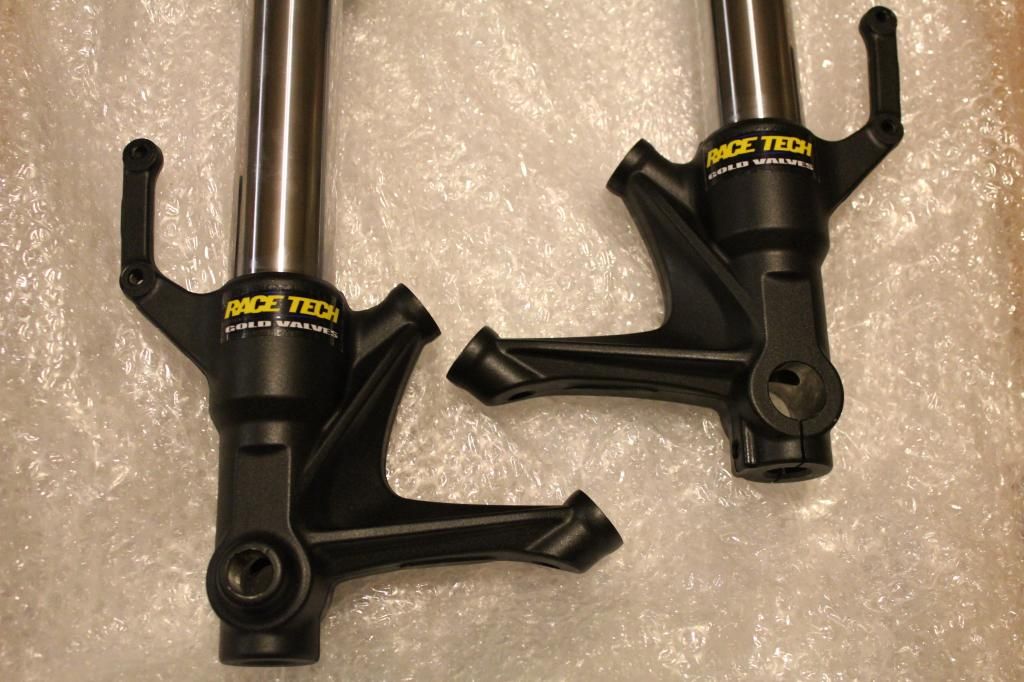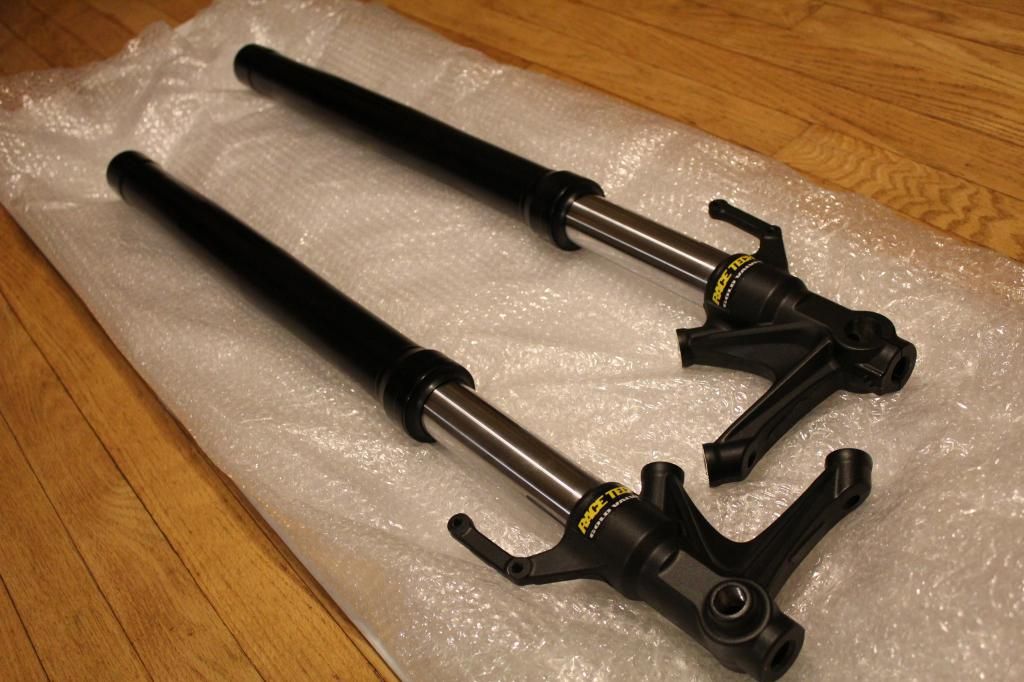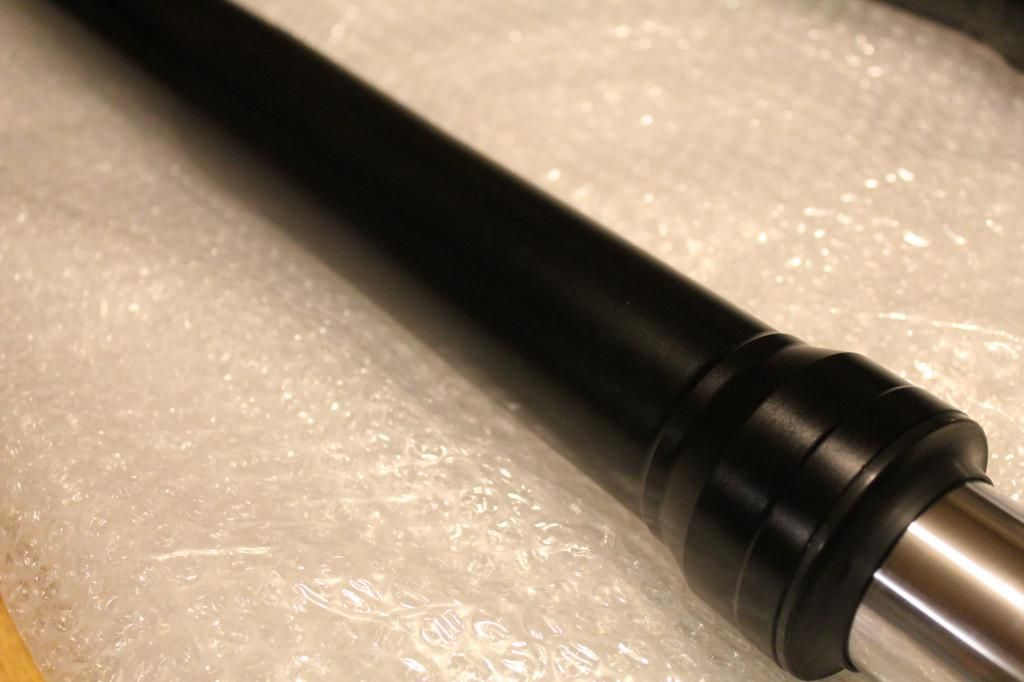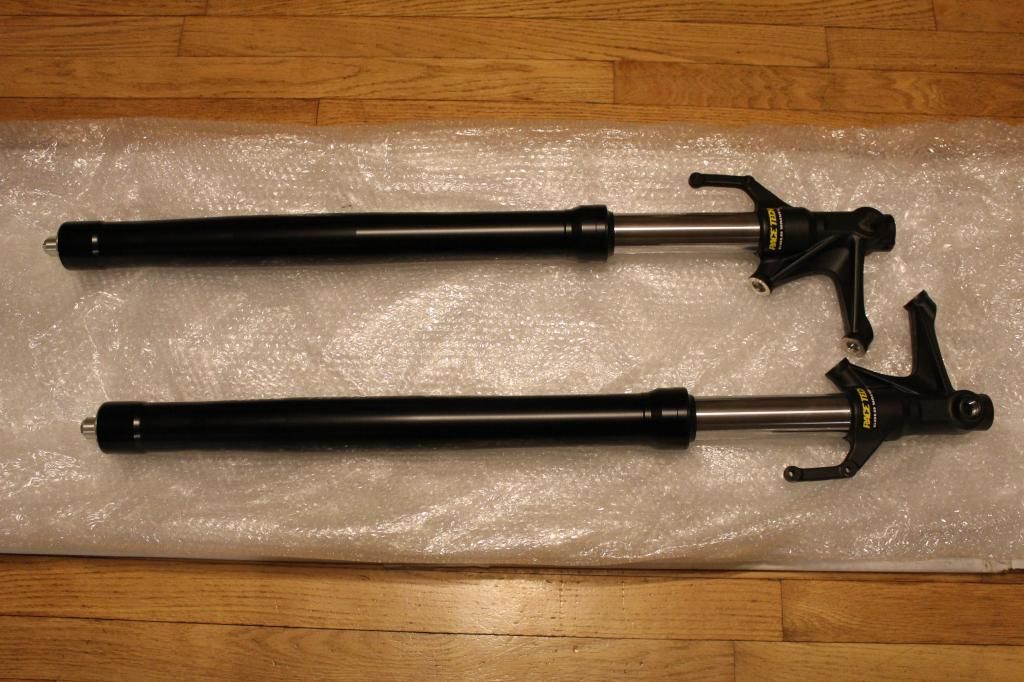 I may, just may have splurged and had them anodize them forks to the color that they should have been from the beginning...Black!!