Discussion Starter
·
#1
·
So here it is- despite some skepticism and some bad-mouthing here, I took a page out of our practical European brothers and decided to go with the only rack that is available at the moment- I am a year round rider and my wife likes to come with me- thats why the rack and a top case were very important needs for me. Couldn't wait for other brands to show up so made the leap and got the OEM rack. I received the rack from Canada (Yamaha Genuine Parts) last week- the bad weather caused from weird delays.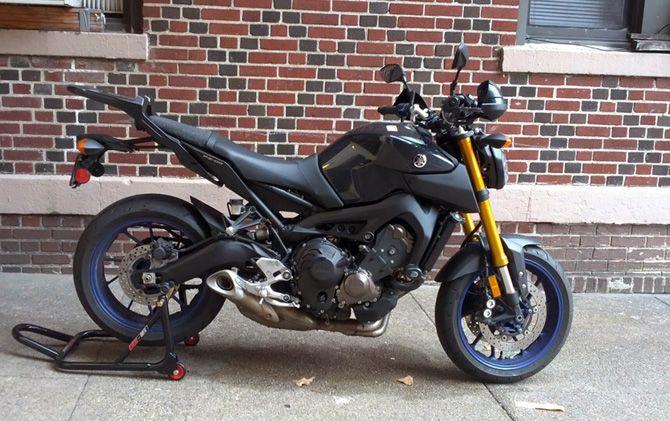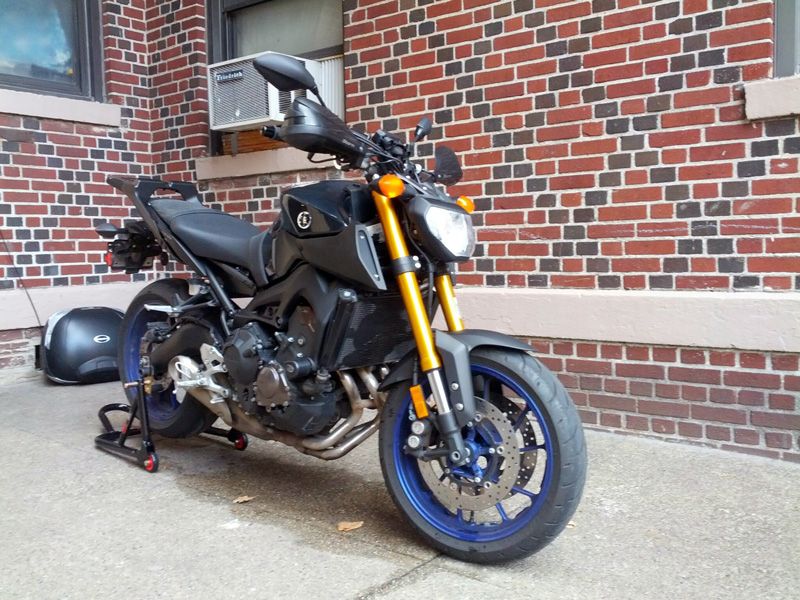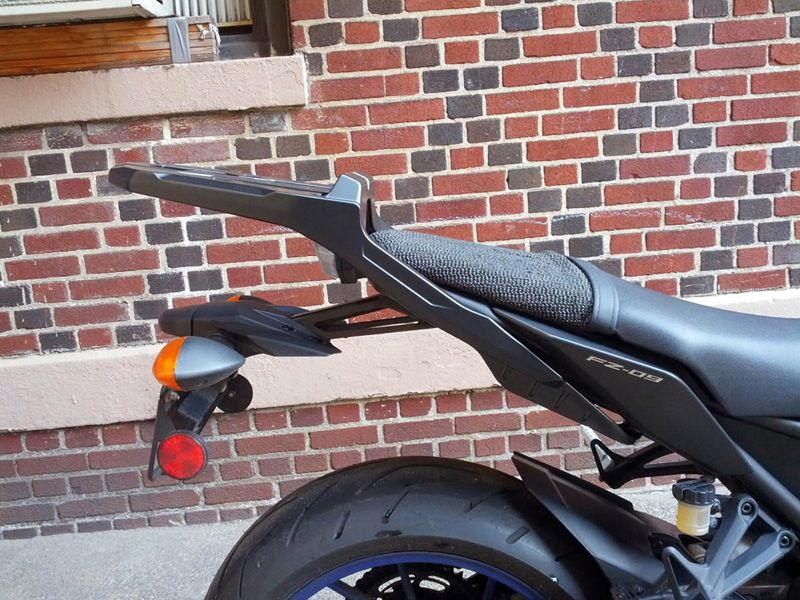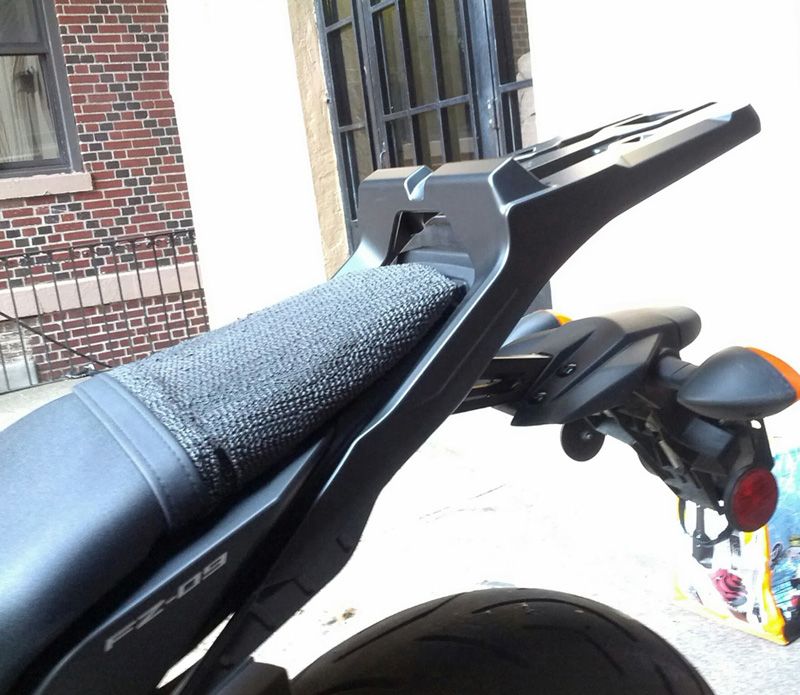 The rack is an easy fit- need to drill 4 holes (they are already marked on the inside) into the "rear cowl" and its a very easy plug and play. It actually looks better than in the pictures and has a very good build quality. Almost gives a long motard tail to the FZ now!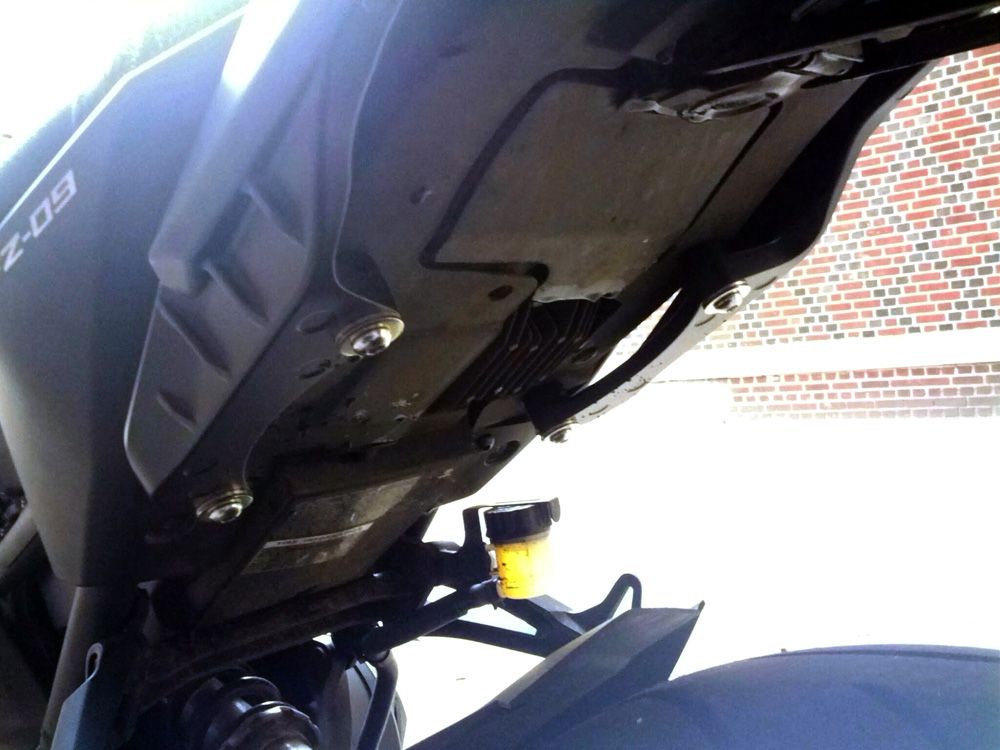 The Coocase Astra 50- I got this instead of the OEM 50L case which IMO is the best looking case there- but with less features. The OEM case does not require adapter plates but Coocase does,. Since I am new to the world of top cases (always been a saddlebag guy before getting married), I decided to test it out with a good brand for cheap. The Coocase is as big as the 47 litre Givis (2 helmets plus some), have good reviews and very cheap-I got it for $125 off Twisted Throttle (case $85 + backrest for $40). They sent me an extra set of replacement lens (red to replace the clear ones that come stock). The Luxury version was not available but it has inner liner, remote open, brake lights and a aux charging unit for around $220!! The quality is pretty good, feels durable, finish is good and is nearly as big as my friend's GIVI 52L case (that costs about $300!)- the GIVI does seem to have a more premium feel and the backrest is softer too- the Coocase backrest is firm rubber and not so comfy for the wife. The adapter plate, like all other brands including Givi, is fugly- why can't they design these better, I dont know. I think the new ones from SHAD look the best, relatively speaking of course. Once the case comes on top, it does not matter. Though it doesn't look bad, something more angular like the OEM or the Givi V47 would suit the lines of the bike better.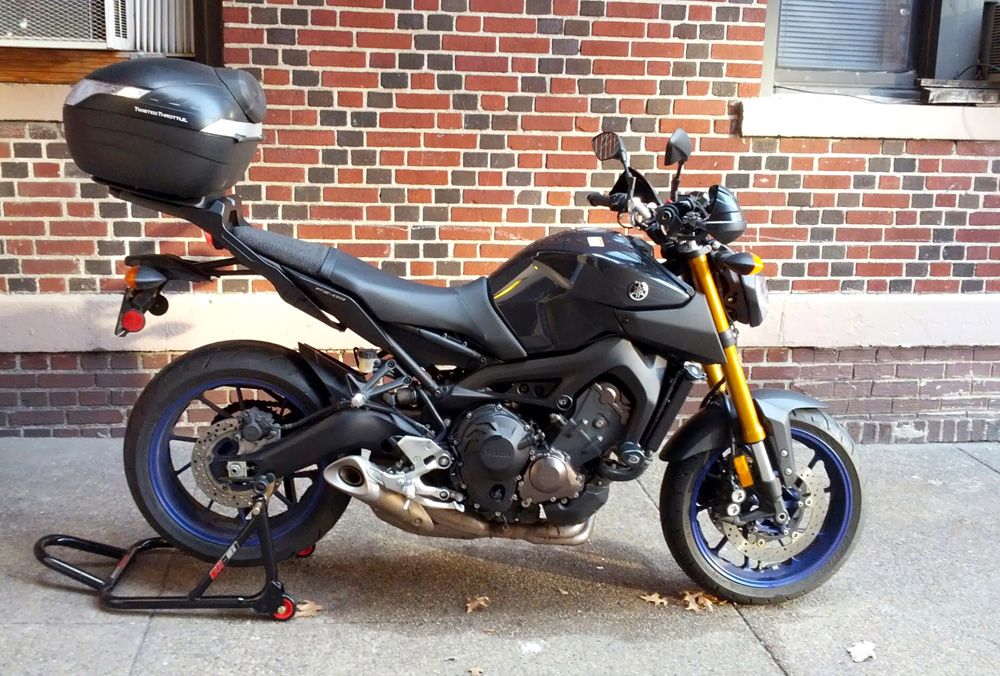 Anyway, have done nearly a 100 miles on this set up carrying different loads and so far in the city, I can't complain much! On bad roads that litter NYC, I can hear rattle but I think its the contents inside that are making the noise. I even carried a 10lbs+ pot inside and the bike was super stable. To sum up, I love the rack and the top case- something serious commuters/sport-tourers should look into.