Discussion Starter
·
#1
·
So I went out for a ride on my local tight twisty backroad a couple days ago. I came in to a turn too hot (too hot for me anyway), paniced, hit the brakes, upset the suspension, weeble wobbled to the outside, target fixated on the shoulder and...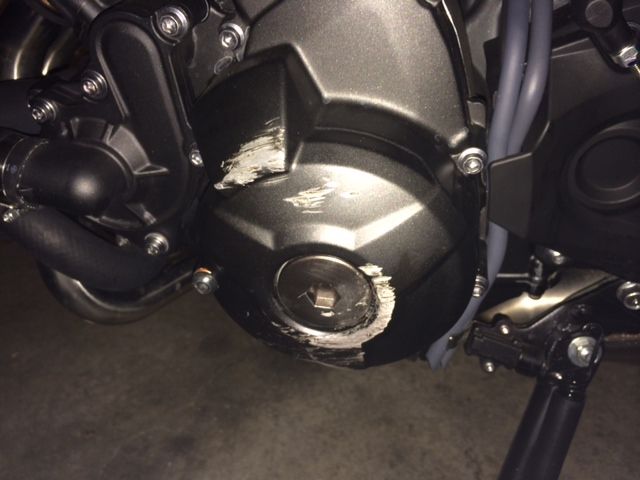 OMG! My baby! Only 300 miles and now this!!!
LOL I will stop being a diva about it now, because it could have been much worse.
OES sliders on order tonight!! T-rex case sliders in a week!! Lesson learned!!
The only thing is that, the little bolt with the copper washer, started seeping
any suggestions?