Discussion Starter
·
#1
·
So, i rode most of the winter- the moment they cleaned up the snow and ice on the road, I was back out. Whatever the temperature was. I washed the bike in freezing cold and got out most of the salt.
Now, after the final snow storm, having ridden one day and then another in rain, the corrosion is a bit out of control. Images below from various parts- might hurt the sensibilities of a few-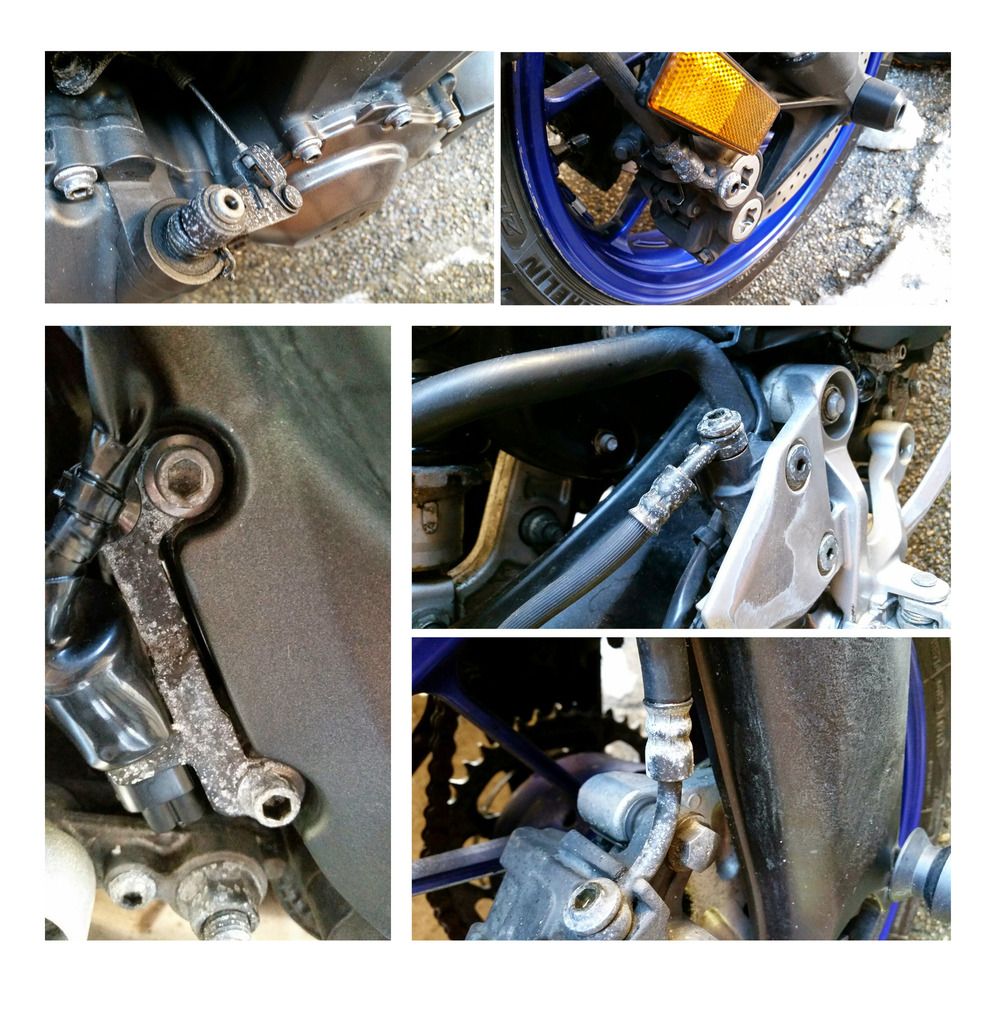 Last year i had wiped the points clean with water and then added waterproof grease. It seems worse this year (more snow, more salt). After last night's ride in the rain, the chains also have rusted more than ever before.
So, does anyone have any suggestions how to fix this?
Has anyone used
ACF-50?
All advice is welcome.