Discussion Starter
·
#1
·
Met up with Chuck Graves today for some riding. He showed up in this amazing tricked out FZ-09 he's been working. My jaw dropped as I looked over all the details. The bike has some 1-off parts and pre-production components that will be available for purchase some day soon.
"Best FZ-09"? Well I say that because after he let me ride it I realized this was not only the best FZ-09 i've ever ridden (Its the second FZ-09 I've ridden) but it was the best motorcycle i've ever ridden. Chuck had his race team suspension/chassis guys dial in the chassis and suspension using the same techniques they use on the their AMA competition bikes. The suspension feel and turning ability made me re-think how I was riding. Leaning it over was butter smooth even on bumpy corners. Having ridden a BMW S1000RR earlier this year at the race track for 2-days I was blown away at how much better this FZ-09 was able to turn. I don't think there is any bike out there you can buy off the showroom floor that has been setup up like this. Enough about the suspension and turning, its simply the best you can get. The Bike will be showing in an upcoming magazine issue (can't remember the name).
On to the pics!
Here is a side pic, the reason for the propane tanks in the background is that Chuck was riding this bike without a kickstand in an effort for weight reduction. So the only way it would say up is by leaning it against something.
Check out the headlight and windscreen! The headlight has been lowered to flow with the lines of the bike much better. The windscreen is a carbon prototype. There are some minor clearance issues at the moment that were unnoticeable while riding but they should be sorted out in later revisions.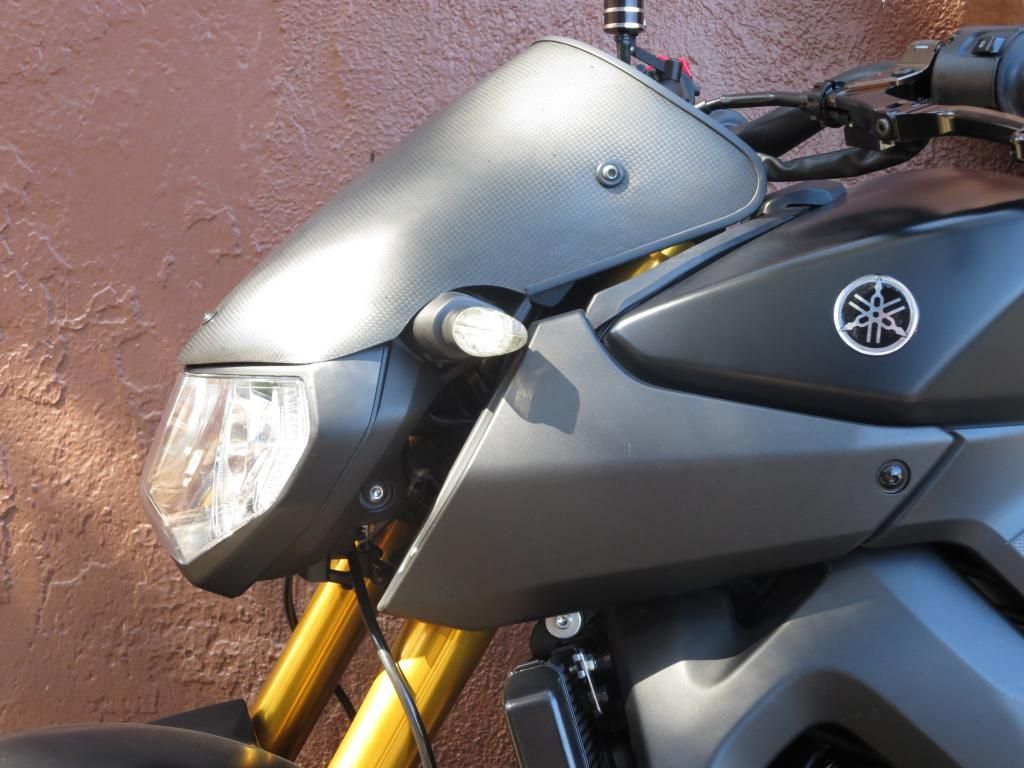 Rearsets and sprocket guard,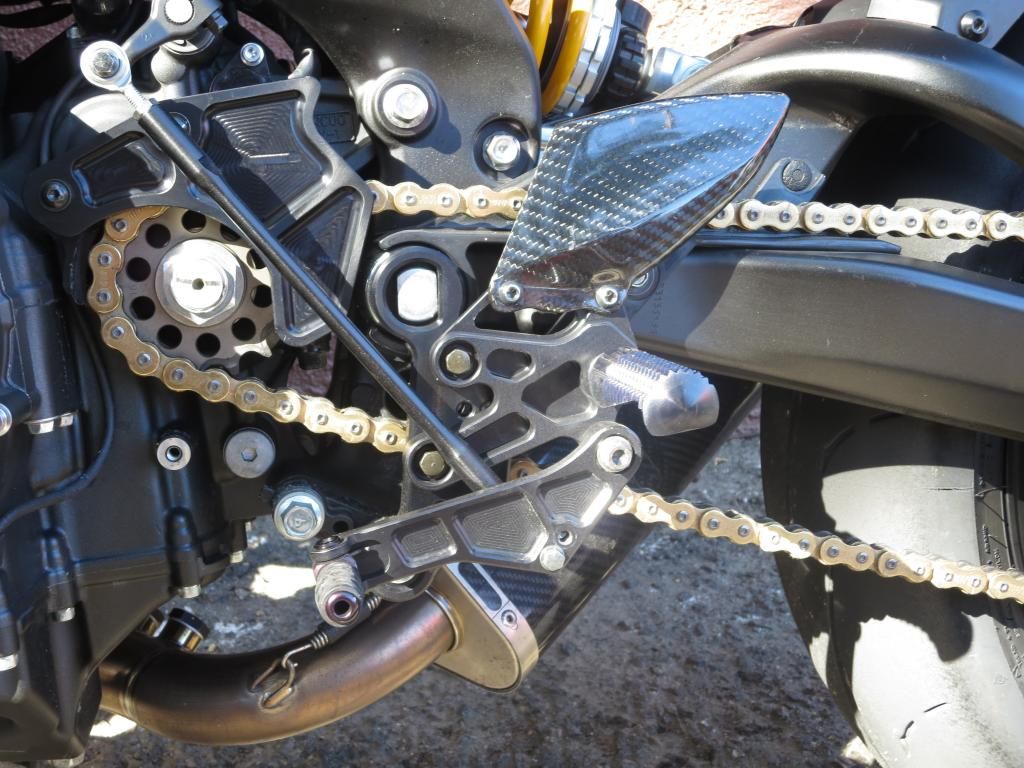 Marchesini's, lower chain guard and Oversized Dunlop GP-A's
Dash relocation
Front brake line routing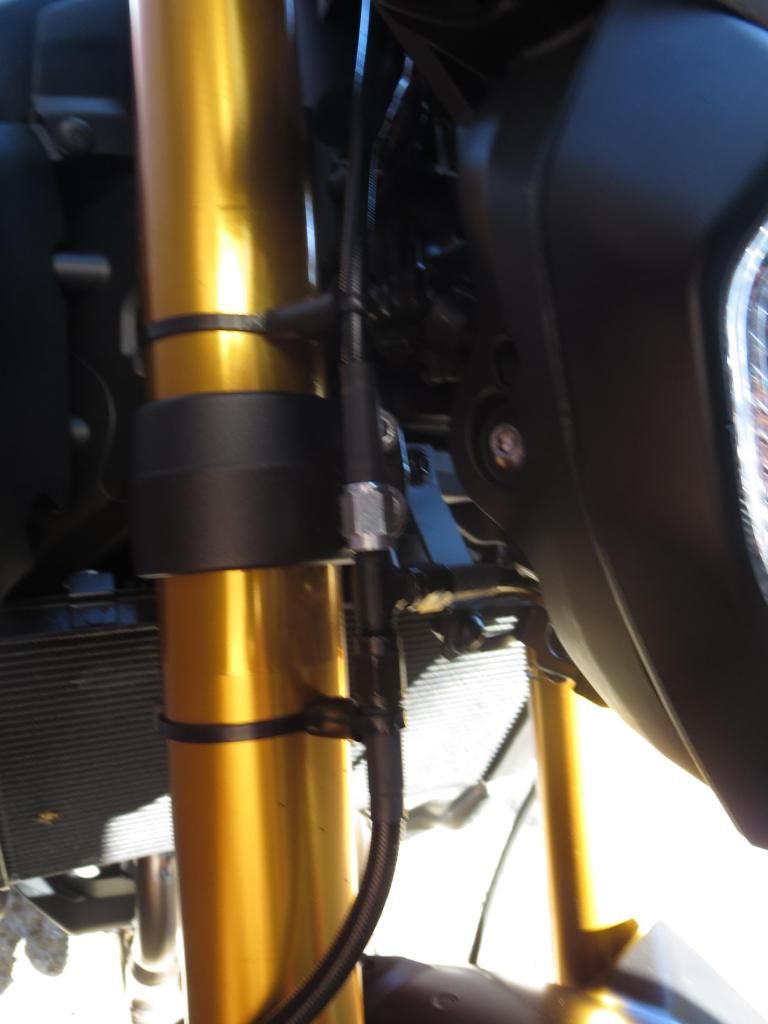 Battery relocation, well new battery all together. The new battery is temporarily located in the rear tray, its small enough.
Other components include Ohlins rear shock Ohlins fork cartridges, rizoma fluid reservoirs and tail light, galespeed levers and brake master cylinder, rotors, steel brake lines and custom rear sprocket.
The gas tank was also gutted and a new filler cap and foam was installed.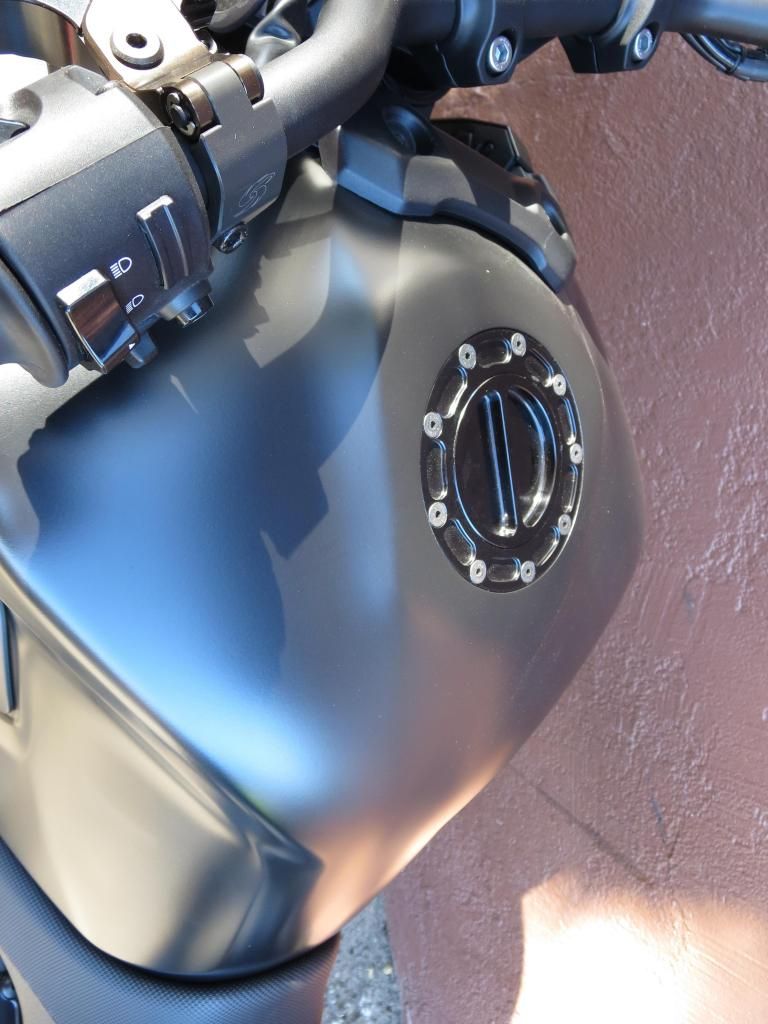 Turn signals, fender eliminator and exhaust are the same ones you can buy from Graves today.