Discussion Starter
·
#1
·
Just wanted to know if anyone is interested in a free set of custom FZ-07 Intake scoop meshes. They would be Silver with a hexagonal mesh.
Only catch is I need you to send me your oem ones first. In case you haven't seen I've been making them for the FZ-09 and selling them on Fleebay. But because I would be using your oem ones to make my template I will give you a set for free.
All you have to do is remove both meshes from your FZ-07 and mail them to me, I will make a template and mail the oem ones back to you along with a pair of custom ones for free.
IF for whatever reason they get damaged in the process I will replace your OEM meshes for free.
Here is my work on the FZ-09 for reference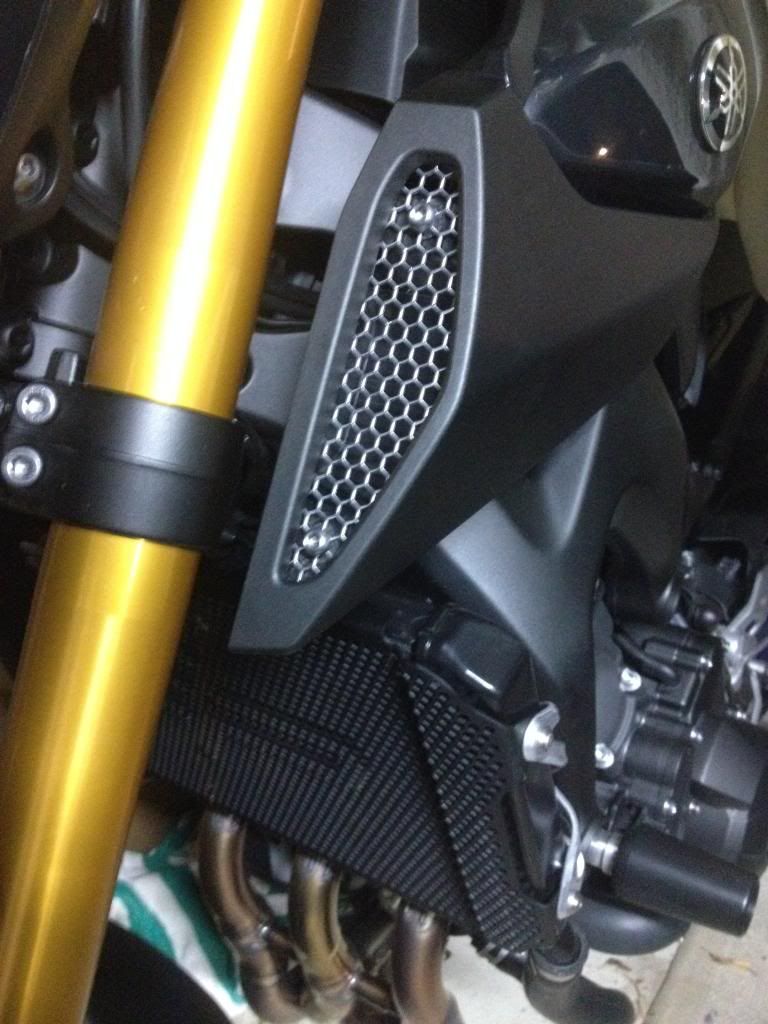 You will be shipping them to California, roughly $5.00 via USPS.
PM me if interested.
Thanks