AGV Sport Laguna 1 piece leather suit. It was AGV Sport's top of the line leather suit, was discontinued 2013 just prior to the entire rest of their line to make way for the revised 2014 line. I purchased it on closeout at about 50% off MSRP last summer (MSRP orginally was $1000). I wore it for one single track day and a few street rides. Never been down.
The suit is fully perforated and vents EXTREMELY well. I have ridden in it in 90 degree weather and been fine and cool.
***SIZING WARNING***
SUIT FITS ONE FULL SIZE SMALLER THAN INDICATED WHEN COMPARED TO THE REST OF THE AGV SPORT SUIT LINEUP
I'm selling the suit because I got rid of my supersport for the FZ and the cut of the suit is too aggressive for an upright bike IMO. It would be great for those of you who have replaced your bars with clubmans or also own a supersport, though.
Imperfections: The zipper garage on the bottom of the main zipper is not done using the same degree of high tensile stitching as the rest of the suit and is becoming to come loose from the suit. Additionally, there is a scuff on one of the shoulder sliders that comes from scraping up against the wall of my garage a couple of times.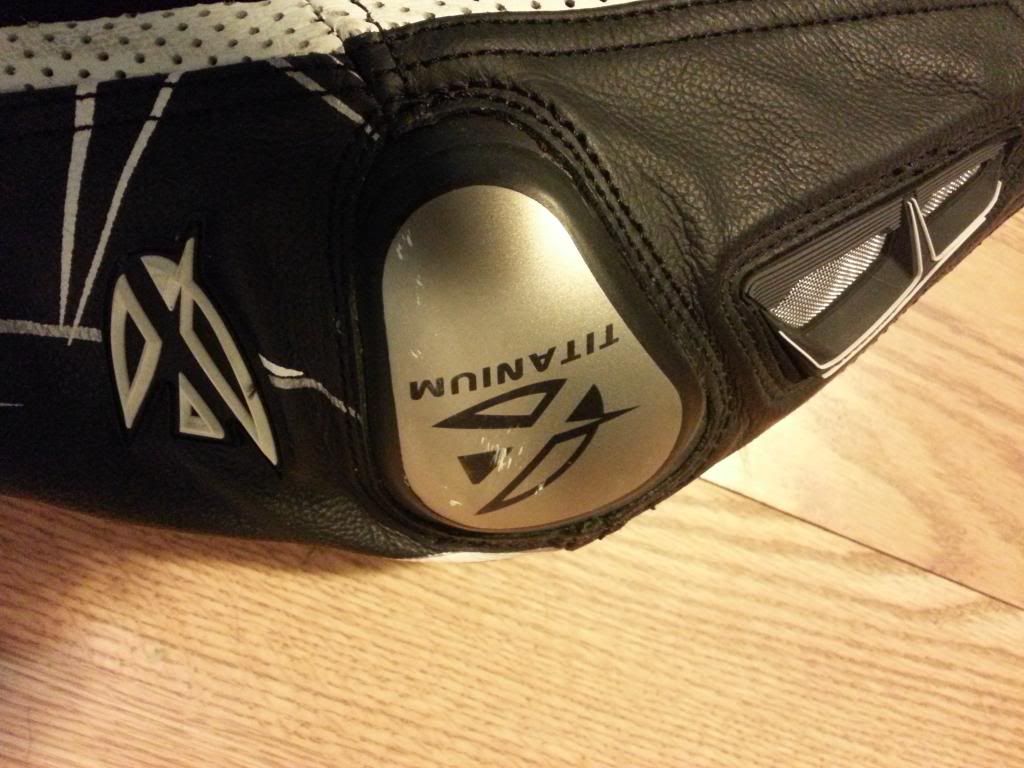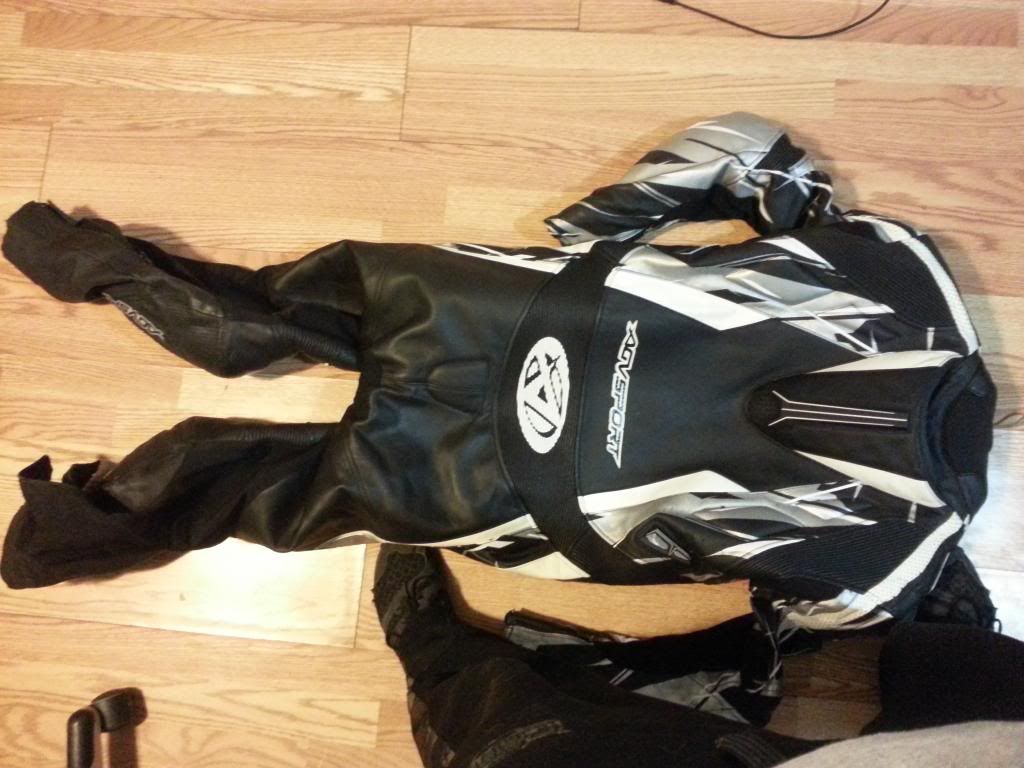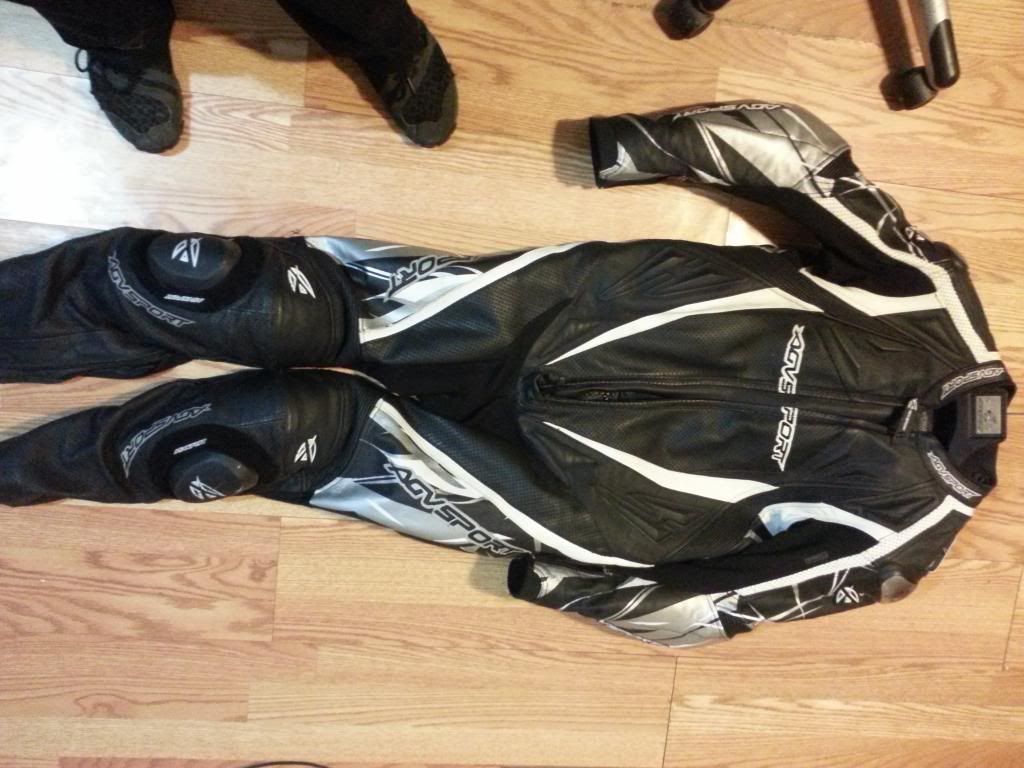 I'm looking to get $375 + shipping for it ($100 less than what I paid for it which was already 50% off MSRP) which I think is a fair price considering it's only been worn 3-4 times and never been down in.