Discussion Starter
·
#1
·
I picked up a pair of Fly Force mesh gloves in black from Revzilla.com and I thought I would share my opinion on them. I have a pair of Dianese leather gloves that are absolutely awesome, but are too tight on my thumbs and cut off circulation after a half hour of riding. I thought I would get a reasonably priced set of mesh gloves for summer style riding as I commute back and forth to work in Los Angeles. The pictures on the site looked good, and the reviews all said that the gloves were a great buy for the money. Just under $40. Unfortunately, that means that Revzilla won't be shipping them for free, and actually makes the gloves more expensive than if they hadn't reduced the price to under $40. The joke is only really on me because I hate these gloves and am paying that shipping again to return them. Here's why:
First off, the gloves fit my thumb worse than the Dianese. In their defense, they aren't too tight, but my thumb actually begins where the red dot is and the glove just feels uncomfortable.
The knuckle protection feels thin, soft, and plain old junky. There also isn't any protection to speak of on the sides of the gloves.
The pointer finger is indeed cocked to the side, but should be straight ahead. I know this because the other hand of the pair of gloves does have the index finger marking pointing straight ahead. The yellow stitching on the palm is ugly, but would be tolerable if it wasn't so sloppily done. Oh, and it doesn't work well if at all with my touch screen.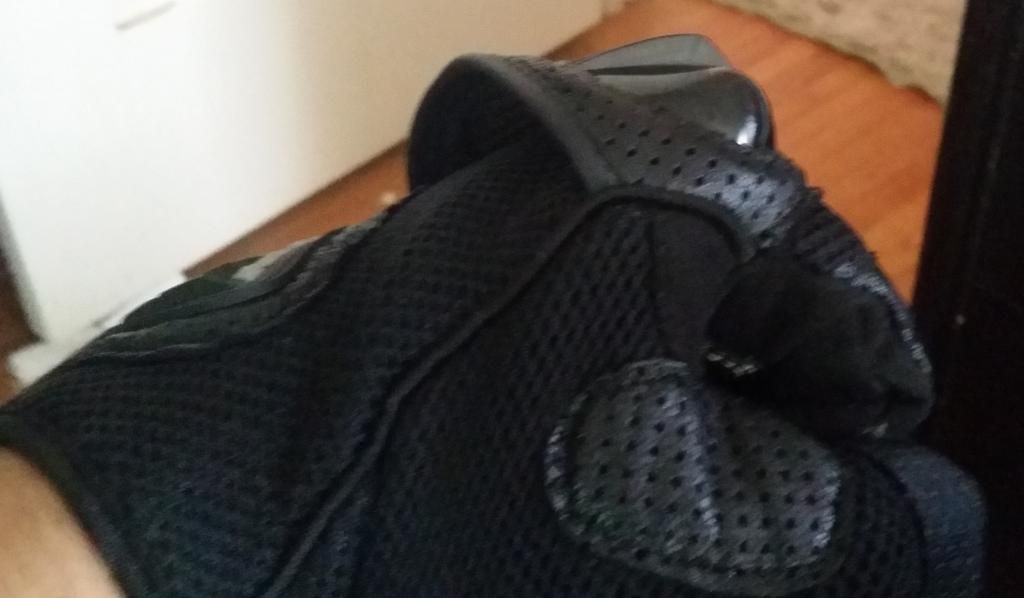 Although I have no doubt this 'feature' flows a lot of air and keeps the hands cool, having the knuckle protection on this floating pad instead of being attached to the hand where it is truly needed during any sort of crash just doesn't feel safe enough for me. I also think it looks ridiculous.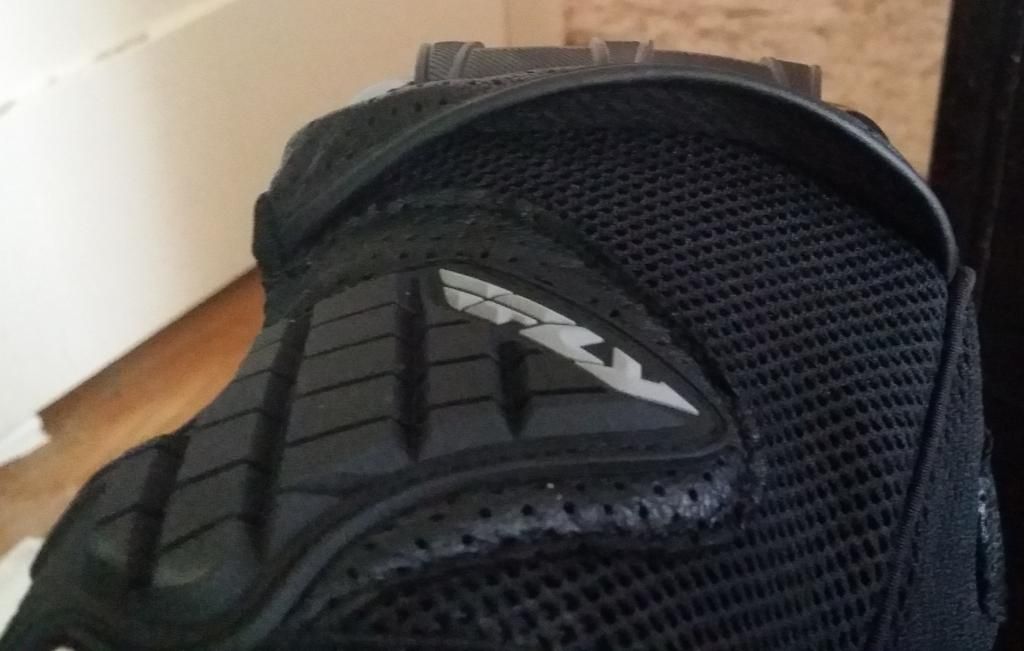 I doubt anyone that looks at your gloves with the floating knuckle panel will think "Oh, I bet his knuckles are pretty cool under there!" They will be thinking "Uh uh, I think his crappy gloves are falling apart." I kind of feel that way even though I know they were designed to look as they do.
I'm taking my $25, learning my lesson, and putting it towards getting a pair of Alpinestar gloves to match my mesh jacket. Ugh. I hope some of you can learn from my mistakes here.