Sold!
(10-27-2014)
For sale is this literally brand new (never even had fuel in it) Orange fuel tank. A little bit of background: I had originally wanted to buy the orange version of the bike back in November when my search first began. Long story short, no-one had one, and I am impatient so I bought the graphite instead.
Fast forward to now: I had a chance to buy this tank brand new from a dealer for 50% off the MSRP price. Why? It was dropped in the shop during install. The only damage to the visible surface of the tank are two small "pock" marks (Shown in the attached photo). There was one other paint chip on the very front forward tank seam but this is hidden by the side covers. At the same time as purchasing the tank I also bought a touch-up kit from Colorrite.com to repair the pock marks. Paint chips have been touched-up; still visible up close only due to the nature of paint touch-up using a pen-style applicator.
So, after all that work, and finally seeing the orange in person....I don't like it!. The color has a bit too much metallic flake in it for my taste and, really, the graphite color has grown on me.
That Said, I am listing it for what I have into it ($275 for the Tank + $35 for the touch up paint + Shipping). This is still nearly half-price for a great condition tank!! Colorrite touch-up pens will be included with the sale.
Total = $315.00 + Shipping
-PayPal accepted (Also accept Cashiers Check and/or Money Order)
-Will ship worldwide.
Please feel free to contact me at any time if you have questions.
Thank you for looking!
Scott
[email protected]
I]*Note: This First photo shows the only visible paint chip at the time of receiving the tank[/I]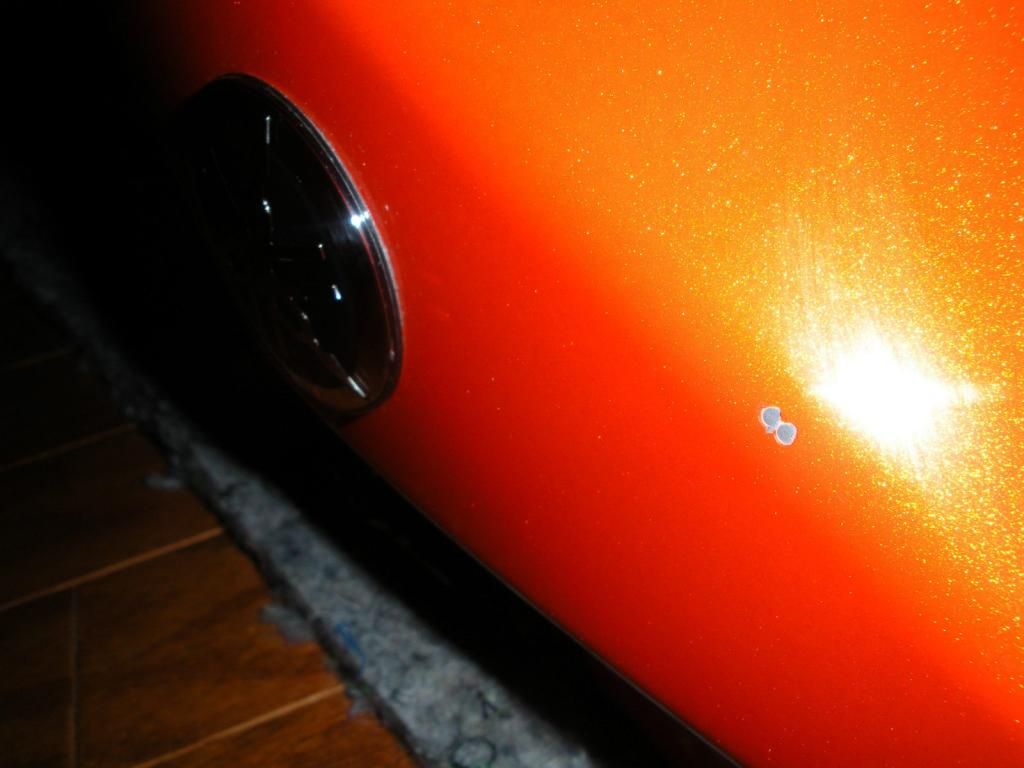 Current Photos: