This is the finished product and below is how I got here.
Started with some 3/16 aluminum flat stock.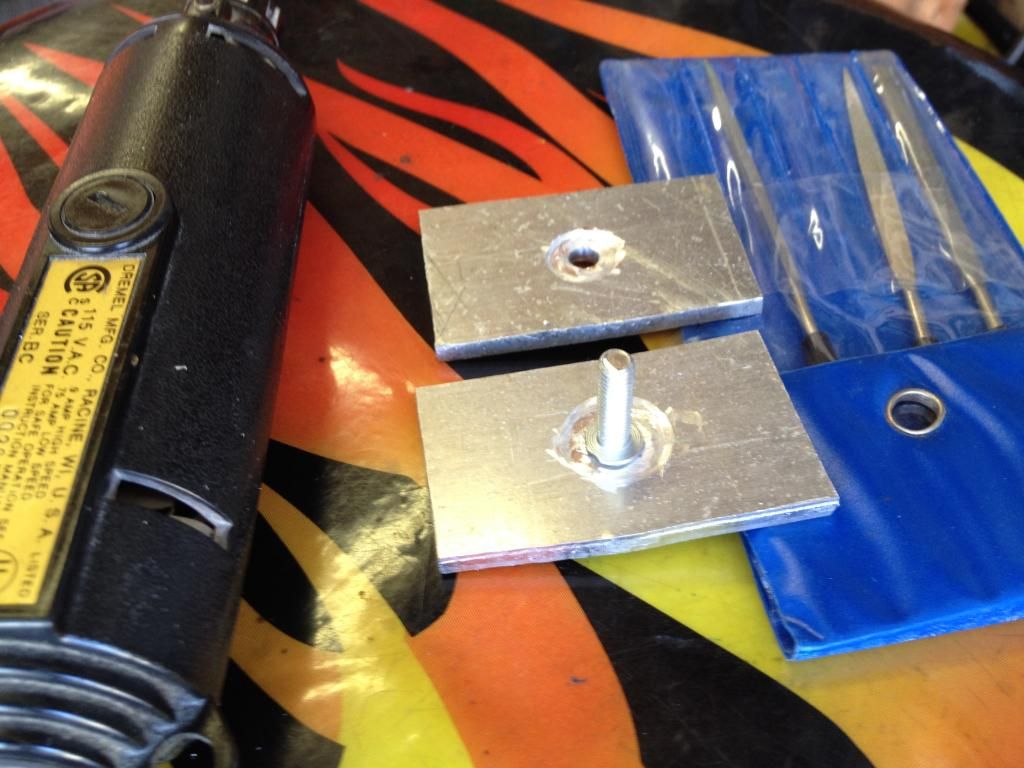 Drilled and filed until the bolt head was buried enough for the two pieces to come together
This is the mount that will be stuck on the flat spot under the headlight bezzle.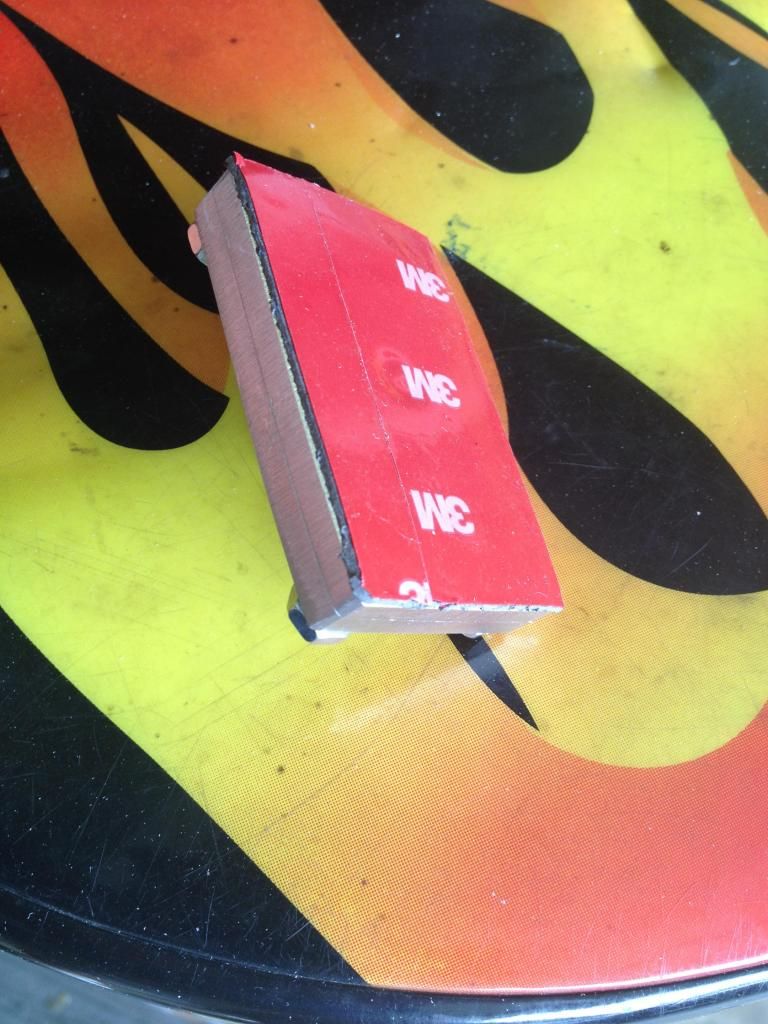 High quality 3M double sided tape to fasten.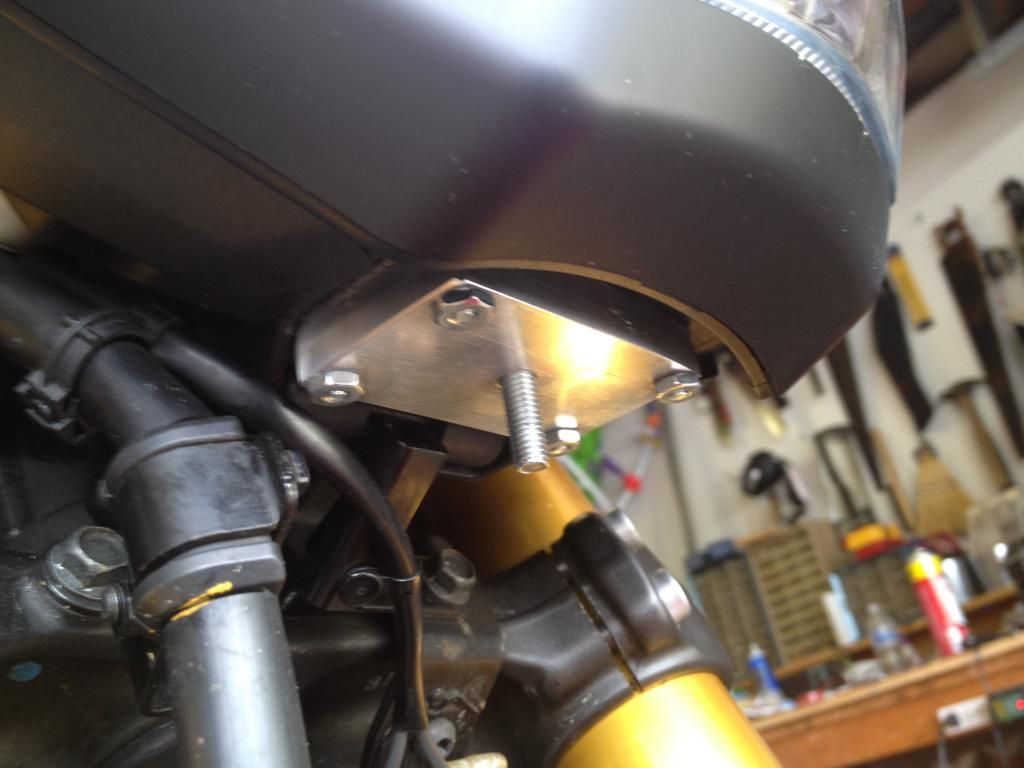 Light is ready to install. I used a little RC servo foam to provide a little cushion and to reduce vibration.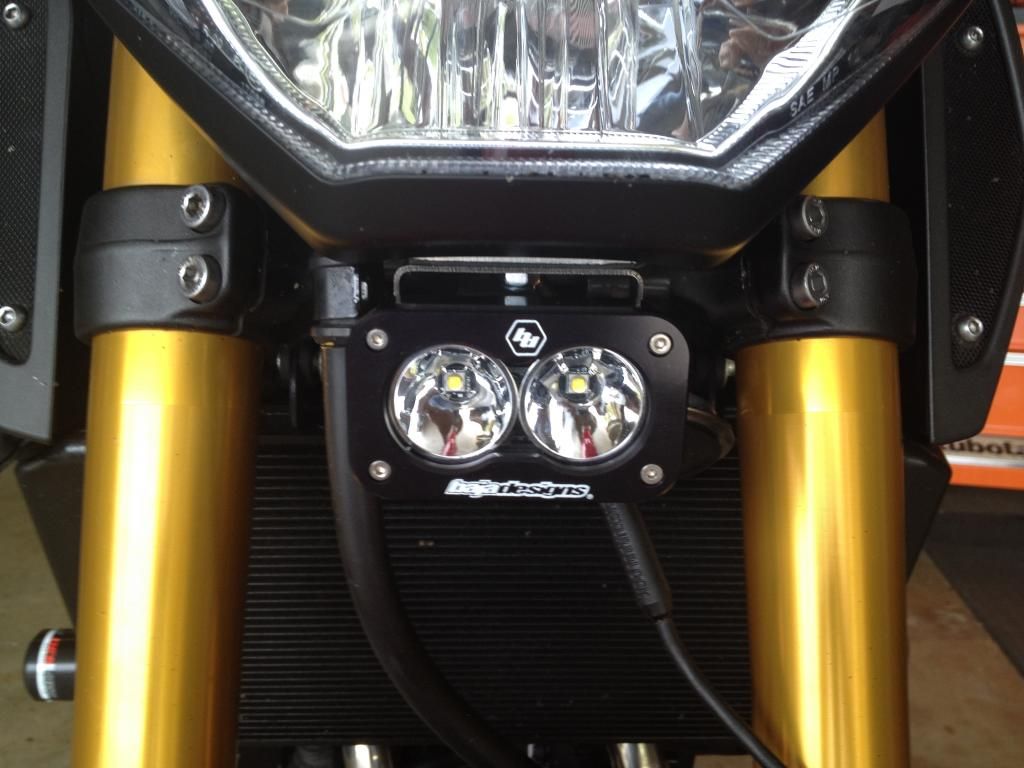 Light is installed. Now time to tackle the wiring.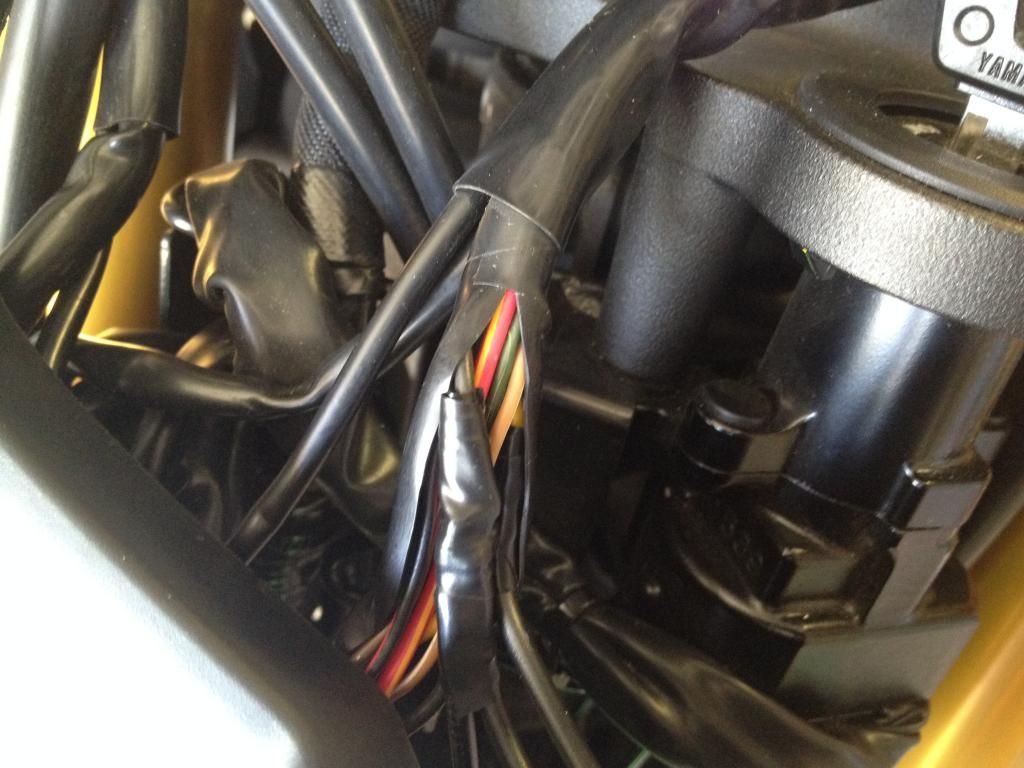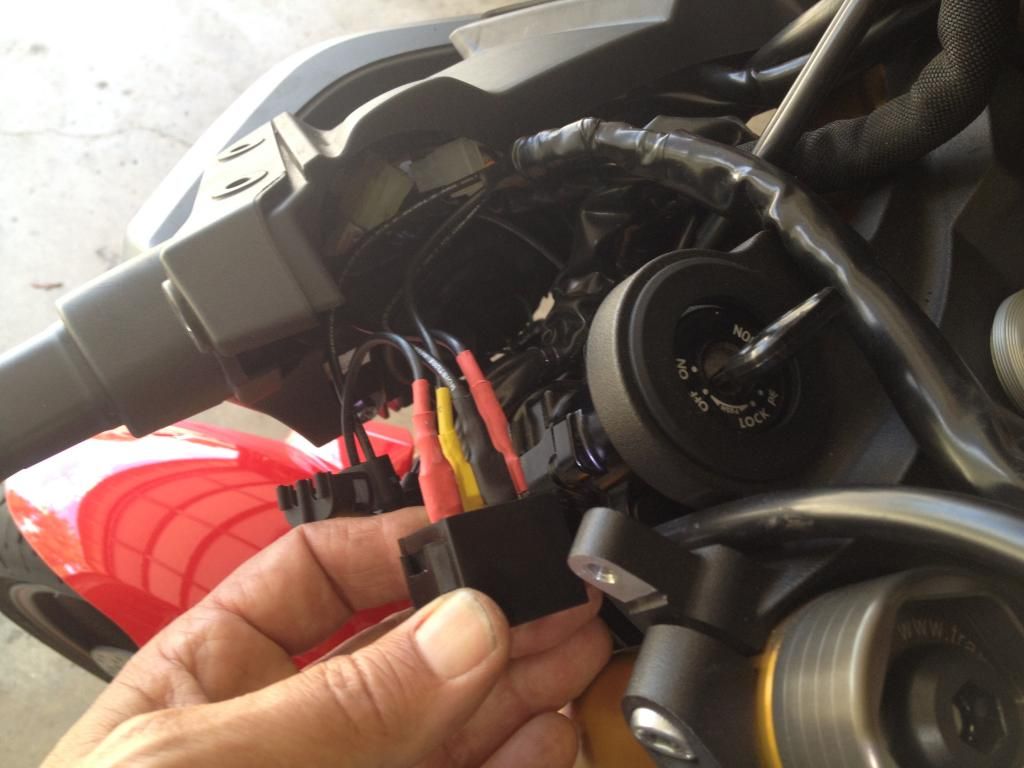 I used a relay and connected it to the high beam wire. So the light works with high beam only. The yellow wire is high beam switching and power from it activates the relay. The relay receives power directly from the battery.
Let there bee light! I still have to take it out tonight to adjust the angle of the beam.
Total cost right at $200 and a full days work. I work slow and use Fred Flintstone tools.
I am willing to bet that Chris Dolan down in San Diego could do it in half the time. I think he has a full machine shop in his garage. Lol.