Discussion Starter
·
#1
·
Hate to start yet another bar thread, but there isn't a comprehensive one.
So, here's some pics of my LSL Fat Bar Drag Bar XD2 -
Spiegler Performance Parts - Fat-Bar Handlebar, Drag Bar
Like others, I wanted something lower and more forward, but didn't want to go to the extreme of the clubmans - both for position and, frankly, I don't care for the looks. I also wanted something narrower, so was looking for a bar that looked to have good 'trimmability'. After looking at all the options folks have tried (search for these - they have all be tried/used by someone on this forum: Pro Taper EVO Carmichael, Pro Taper EVO Pastrana, Pro Taper Contour 'Universal Low', Renthal 'Street Low', Renthal 'Street Fighter', Rizoma MA008, Rizoma MA010, Metal Mulisha Deegan SX) plus specs on more (Marshall, Fly Racing, GSG Fat Bars, Hagen Fat Bars, Zeta), I went with the LSL for the zero rise and nice straight control section that looked easily trimmed.
On install, I was able to trim ~2.5" off each end to make the overall width ~1.5" narrower than stock. Unfortunately, I did have to rotate the bars 'up' a bit so the controls would clear the tank (barely). So I do, in effect, have some rise to the bar. Not a ton of miles on them yet, but overall, I'm quite happy with it - gives just a bit of forward lean without too much weight on the hands. The angle of the grips is still comfortable. And I like the looks.
As an aside, the bar ends / mirrors are eB cheapies:
Black Motorcycle Bike Rear View Safety Universal Side Mirrors Fit 7 8'' Bar End | eBay
Pretty marginal quality overall, but functional.
Pics: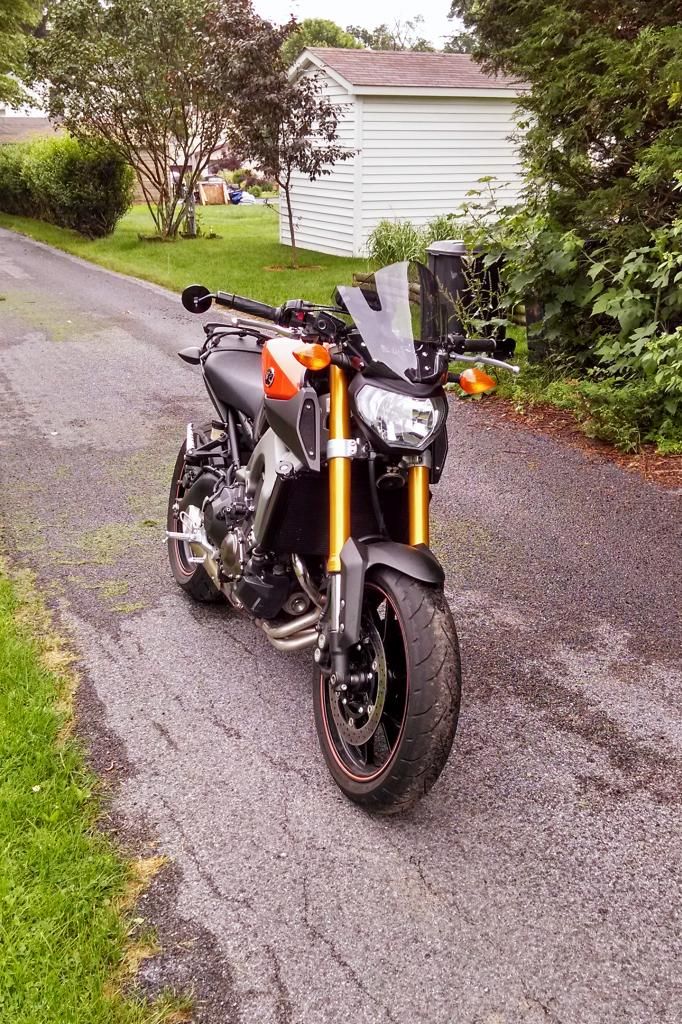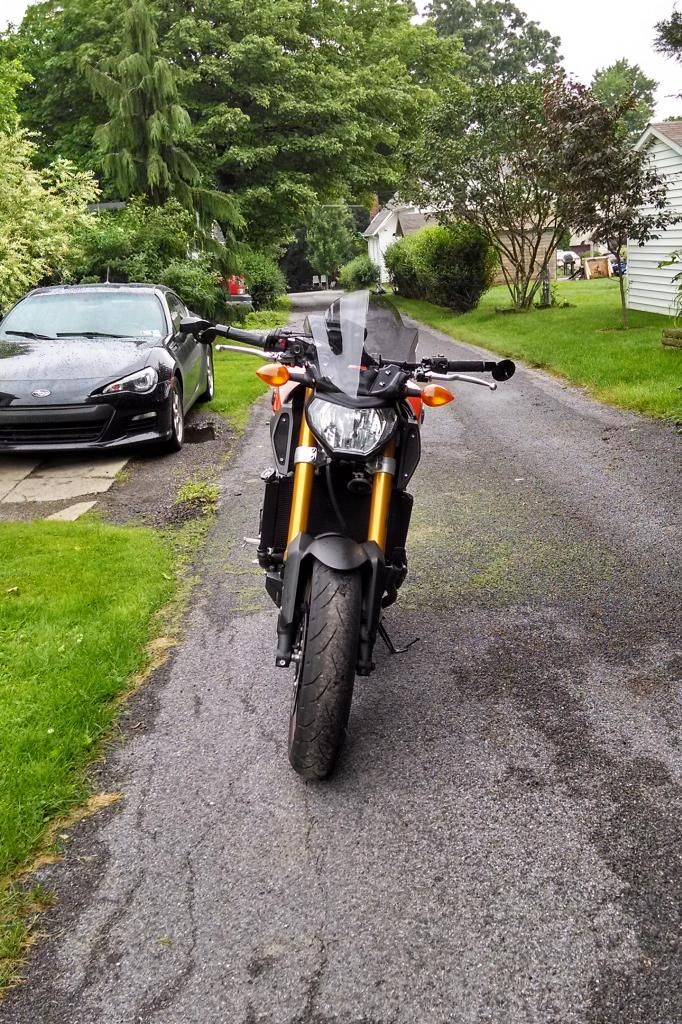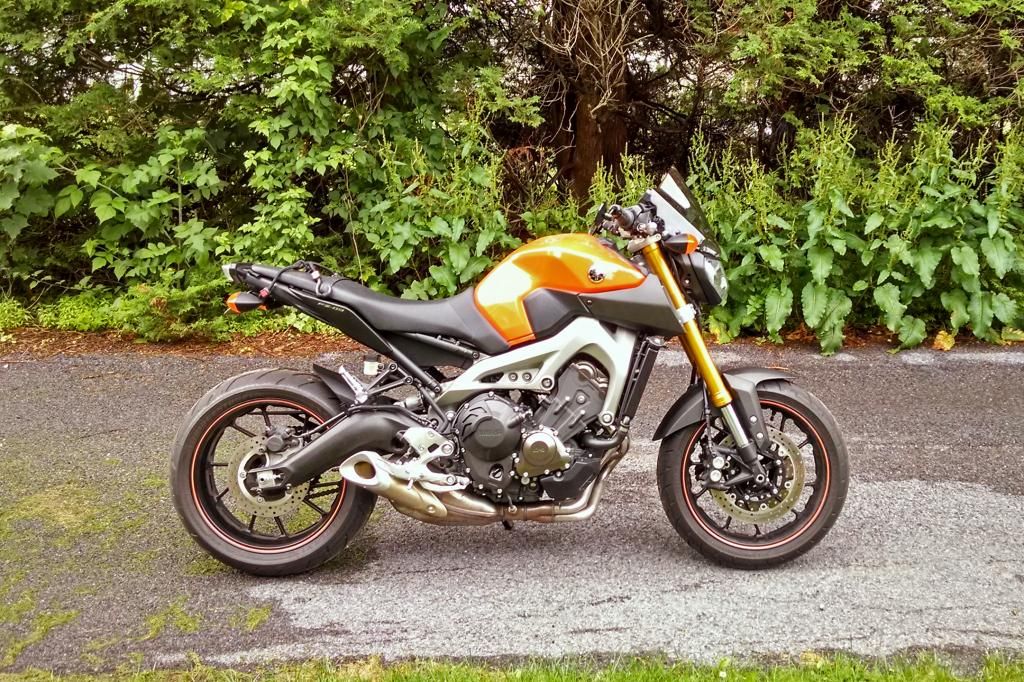 Similar view of stock bars: