I thought I would share what I have been up on my MT09
The clutch has been bugging me so I bought a second clutch pull lever & cut the plate off & welded on a longer plate, the new plate is 8mm longer from centre to centre = a much lighter clutch, I had to bend the cable bracket so the inner cable pulls straight, I will put a nice titanium bolt & nylock nut on tomorrow.
I won't be building any more this is a once off mod for my bike. COPY & paste links if you cant see the photo's
1. MT09 40mm
2. Yamaha Bolt XVS950 Actuator +5mm or +12.5%
3. Yamaha MT-03 +10mm or +25%
http://i68.tinypic.com/2vmwqrm.jpg
http://i65.tinypic.com/2ccrp92.jpg
http://i67.tinypic.com/flzloj.jpg
http://i67.tinypic.com/3013p5t.jpg
I rode with this mod for a while & progressed to the next stage in contacting Magura in Germany but they don't list or build a kit for the 09's, I have been working with them & have a final version fitted to my 2014 MT09 which will hopefully come out in the future line with Magura. Otherwise the listed parts is the kit that I have fitted to my bike.
I used this kit that has a 167 gen2, 9.5mm master cylinder with a 30% lighter clutch pull compared to the standard cable clutch.
UPDATE 25.5.16 If I did the mod again I would be using a master cylinder with a 10.5mm piston 2700185 with 2mm longer stroke
.
http://100moto.com.au/kx500-1988-to-2004-magura-hydraulic-clutch-kit-167-model-2100004/
The Clutch switch needs to be wired into the OEM loom.
http://100moto.com.au/magura-master-cylinder-clutch-safety-start-switch-167-model/
Bar mount, correct thread & mirror size mount for OEM mirror, just ask for a black one, if you have bar end mirrors you do not need this mount.
http://100moto.com.au/magura-master-cylinder-bracket-clamp-167-model-with-mirror-mount/
You need to remove the tank & air box to fit the kit, it threads through the frame no problems & follows the same cable path as the OEM cable, the kit is plug & play I only had to wiring in the clutch switch.
I wired in the clutch switch just behind the head light as I did not want to modify the loom by the bars, I matched the connector for the new clutch switch & soldered in the new connector loom that I made.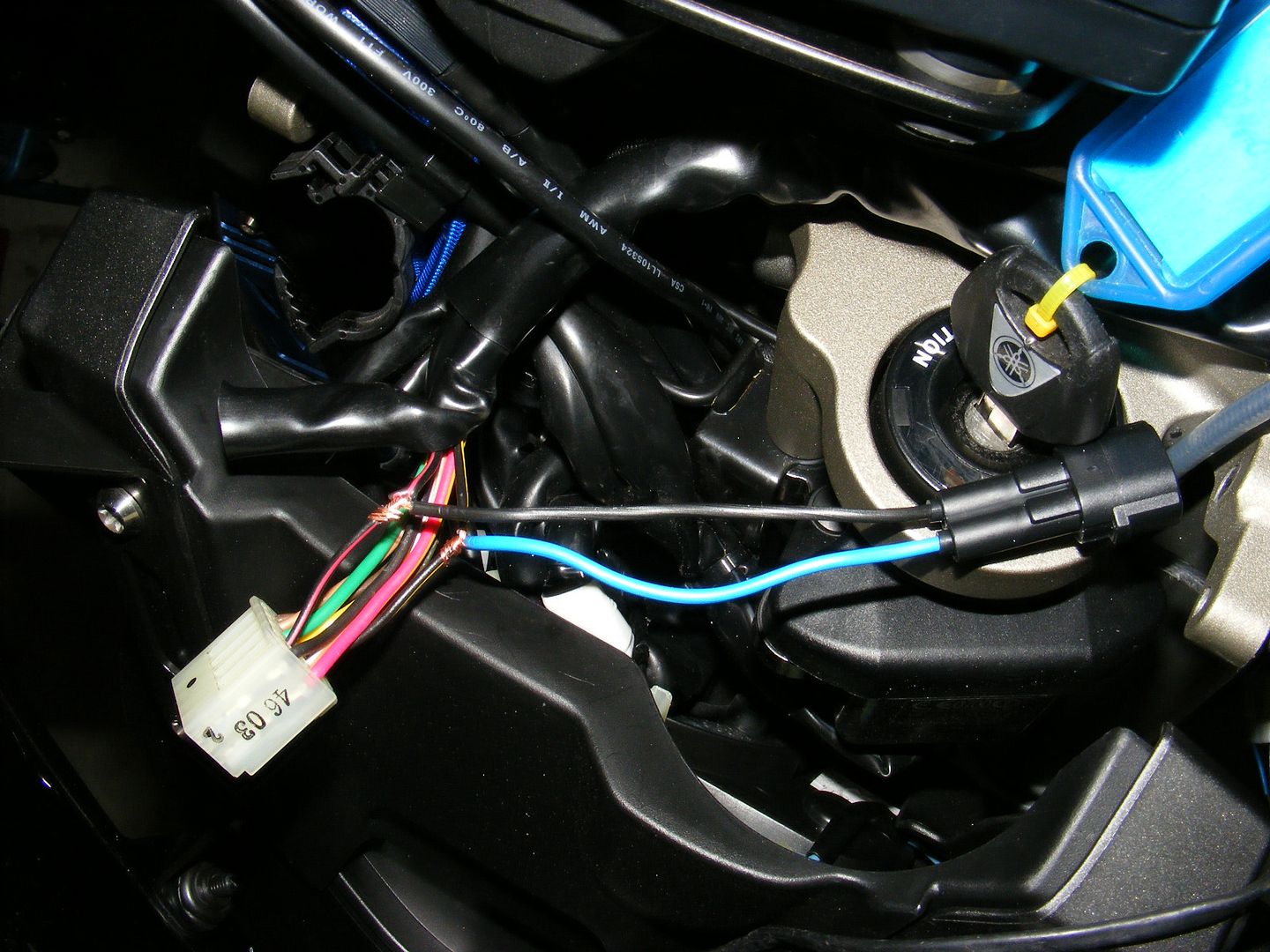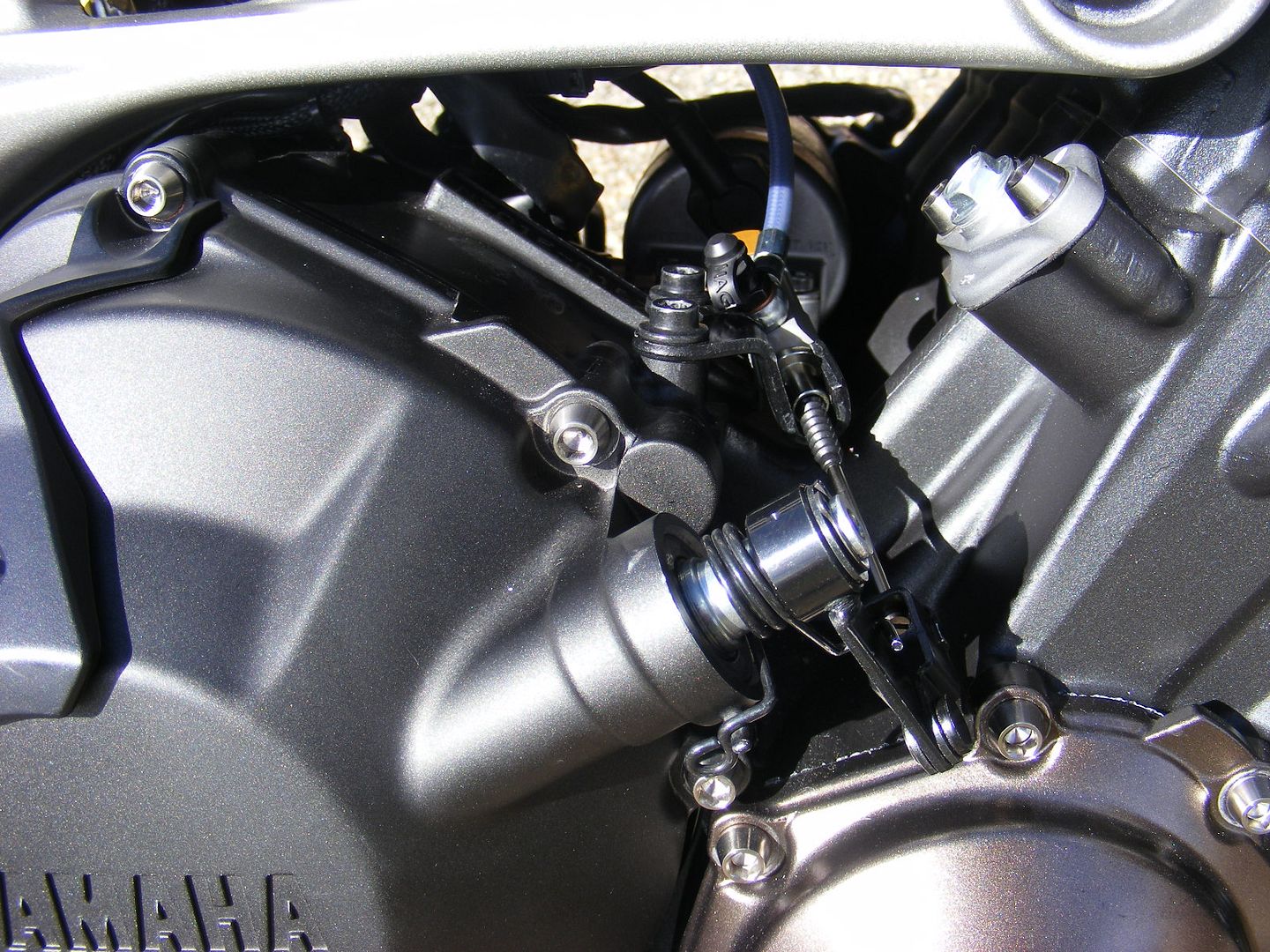 I will need to sort the brake lever out now to matching colours
If you contact Paul he will do you a better deal on all the parts.
Paul Hoey
Magura, Liquid Intelligence,
ACD Racing Parts, Mishimoto, SCAR,
Blitz Vision, Storm, WeaponMX, Factory,
TamerMX, Frank Industries, Racer00, Goat
P: (03) 9753 6955
F: (03) 9753 6966
E:
[email protected]
Click:
www.100moto.com.au